Xbox OneGuide with Nex-Tech
How to use Xbox OneGuide with Nex-Tech

---
The purpose of this guide is to walk through the setup of Xbox One Guide which is a feature one the Xbox One. This will integrate with your current STB provided by Nex-Tech. In order for this guide to work, you will need to have your Xbox One connected to your Amino or ADB box. You can see the picture below if you need assistance with this, or visit
Xbox Support.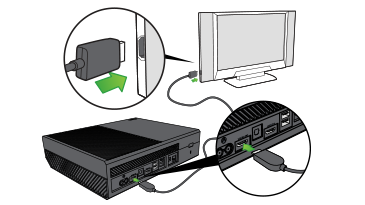 After your STB is hooked up to your Xbox One. You will go into
your Settings menu, and then select TV & OneGuide. Once you select that you will see a start up screen. This screen will appear like this.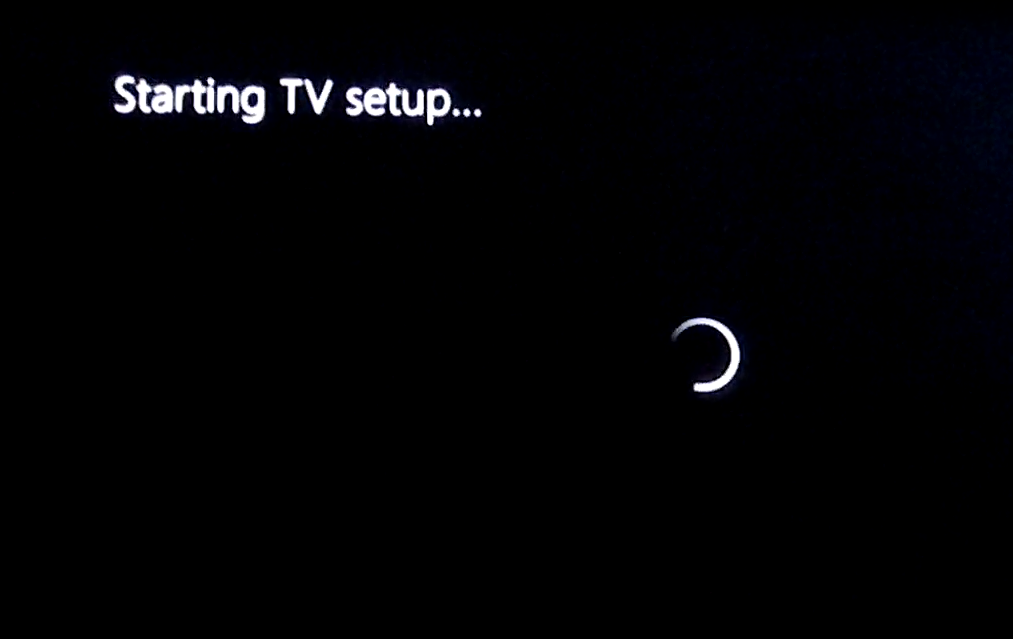 Once on this screen you will select Start, and the Xbox will begin the setup process. The next screen will tell you if a box has been detected, you will either have the option to continue, or you will receive an error asking to check the cables going between your Xbox and STB. Once the Xbox has detected your STB, it will begin the "Xbox On" Setup. This feature will allow you to turn on the TV when you say "Xbox On". You can either set this up or skip this feature. This feature will not affect your Xbox OneGuide feature.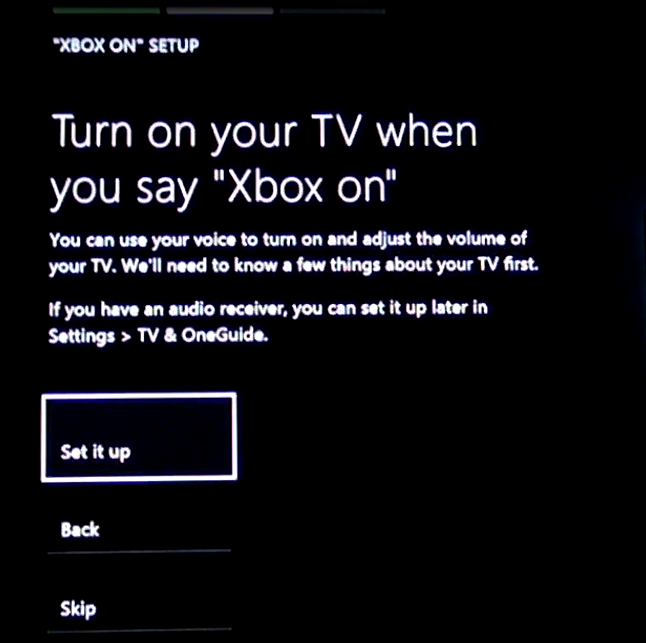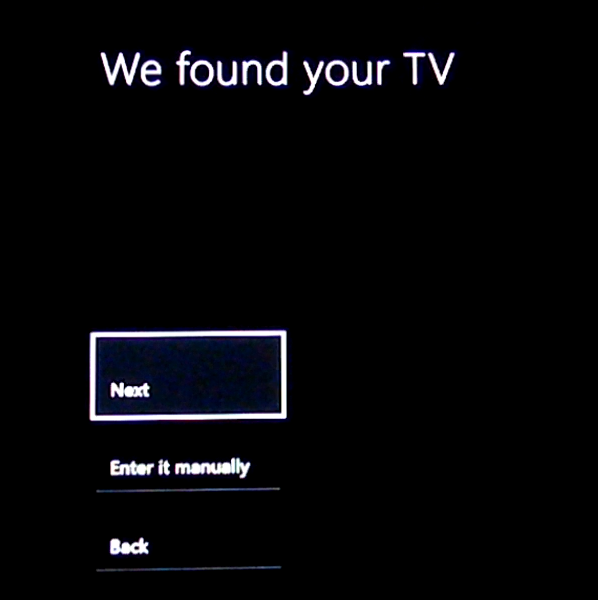 After this you will see a screen that is now ready to setup Xbox OneGuide. Please select Set up OneGuide. From here please enter your ZIP code.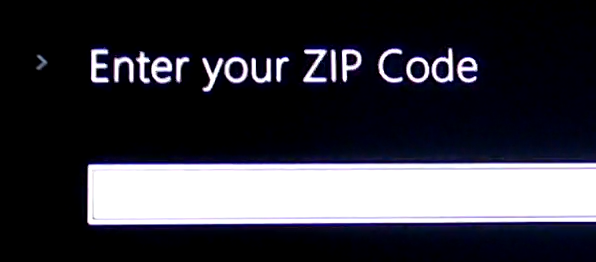 After you enter in your ZIP code you will need to select a TV Provider. In this menu select Nex-Tech (you may need to scroll up or down in this menu). Once selected please press Next and you will come to a screen that will ask the brand of your STB. This will either be
Amino
or
ADB
. Should you have any questions you may call the Nex-Tech Help Desk at 888-565-3200 to verify what type of box you have.

From this point it will test commands to your STB. It will test Power and the Info/Display bar. Both of these commands take a few minutes to pass through, and on your TV you should see your box power off, and then back. It will also display the Info Bar.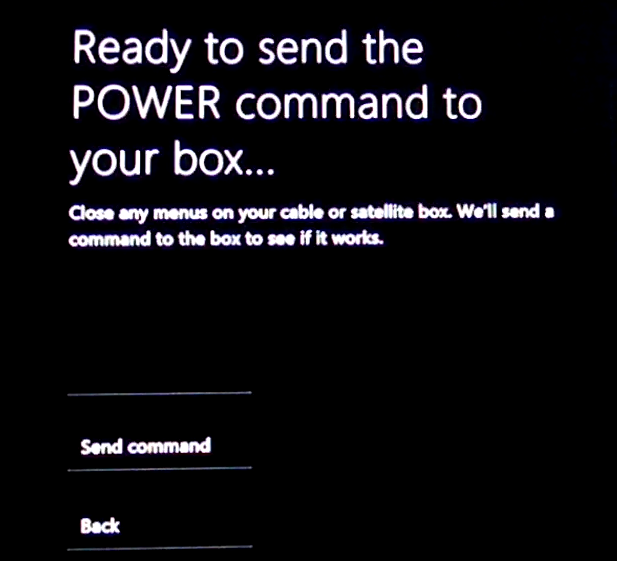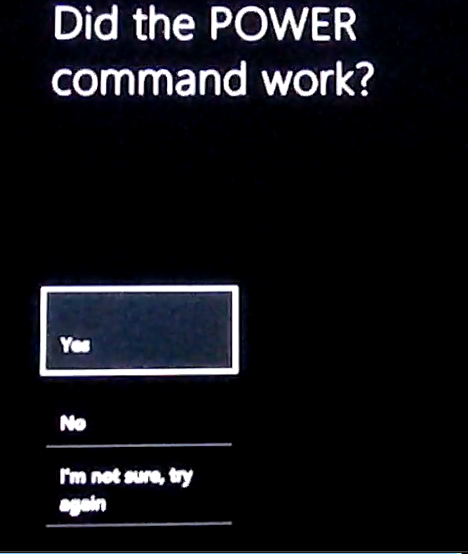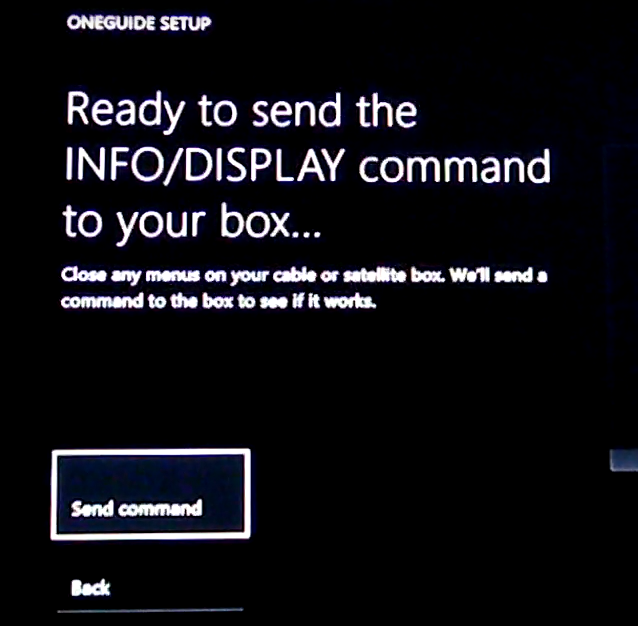 After both of these processes complete you will get a message saying that the Xbox One can now communicate with your cable or satellite box.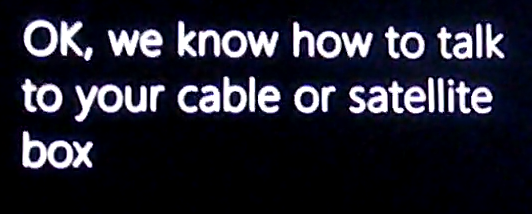 From this point the Xbox One is now setup with OneGuide. You can now control your Amino or ADB box provided by Nex-Tech to watch TV through your Xbox One.