Xbox One - Connecting to a Wireless Connection
How to configure a Xbox One for a Wireless Connection
---
This is a general guide on how to connect an Xbox One to a wireless network. You will need to have your Xbox connected to your television. If have security enabled on your wireless network you will need the password for that connection as well as the name of the network you wish to connect to before beginning this process.
To start you will need to turn your Xbox One on. From there press the Menu button on your Xbox One Controller. From there select Settings then select Network. Once the Network Settings screen is up select Set up wireless network on the left side of the screen. Please be aware that selecting Set up wireless network will remove any current connection settings.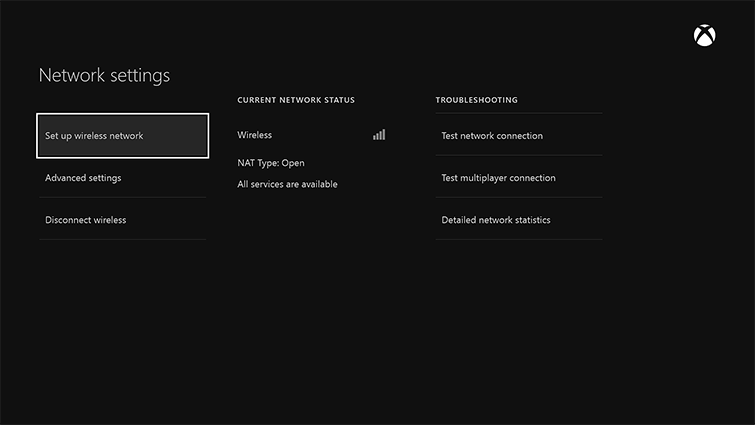 You will then be taken to a screen that will show you what networks are available in your area. This is where you will need the network name and password that you wish to connect to as stated above. The Nex-Tech Help Desk can assist in getting this information if help is needed, please be aware that security information will need to be verified before any passwords are given out.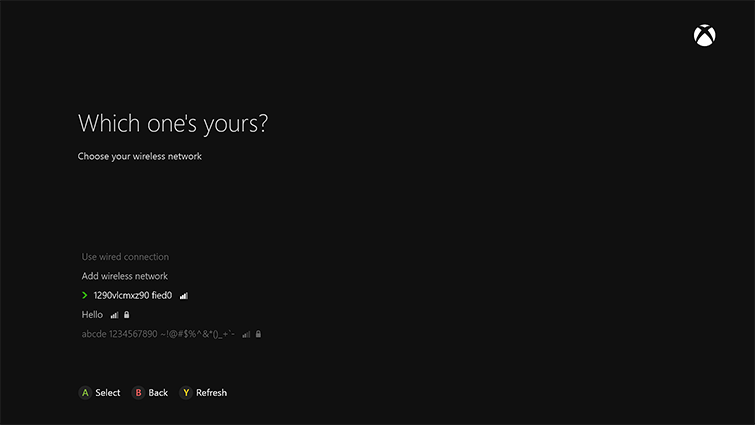 Select the network you wish to connect to, and if it requires a password enter that information in. Once you have successfully connected to that network your Xbox should take you back to the Network settings menu, and show a connection, as well as the current NAT status and what services are currently available on your Xbox.