Windows 8 and 8.1 Clean Install
***WARNING***
These steps should only be attempted by advanced computer users. Errors made during these steps can and will result in data loss or permanent damage to your machine. Nex-Tech is not responsible for any issues that arise while attempting to follow this tutorial.
Windows 8 and 8.1 Installation
1. Insert the Windows 8 DVD into your optical drive and then turn on or restart the computer.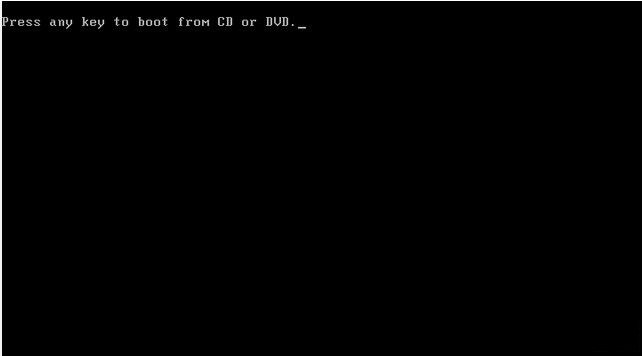 2. Watch for the "Press any key to boot from CD or DVD..." message (shown above) and press a key to force your computer to boot from the Windows 8 DVD.
If you don't press a key to force the boot from DVD disc, your computer will try to boot from the next device listed in the boot order in BIOS, probably your hard drive, in which case your currently installed operating system will start. If that happens, just restart your computer and try again.
Note: If you see one of the messages above, and your current operating system starts or you receive some kind of error, the most likely reason is that the boot order is set incorrectly. You probably just need to change the boot order in BIOS, being sure to rank the CD/DVD Drive as the first boot device.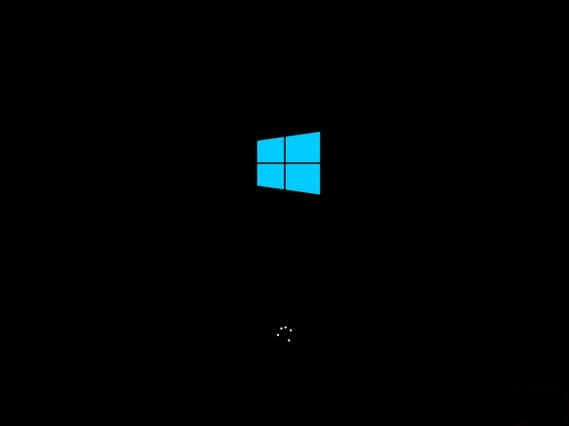 You'll know that the Windows 8 setup process is starting properly if you see the Windows 8 splash screen as shown above.
During this time, the Windows 8 Setup is preparing by loading files into memory so the setup process can continue. Don't worry, nothing is being erased or copied to your hard drive right now. That all happens a bit later on.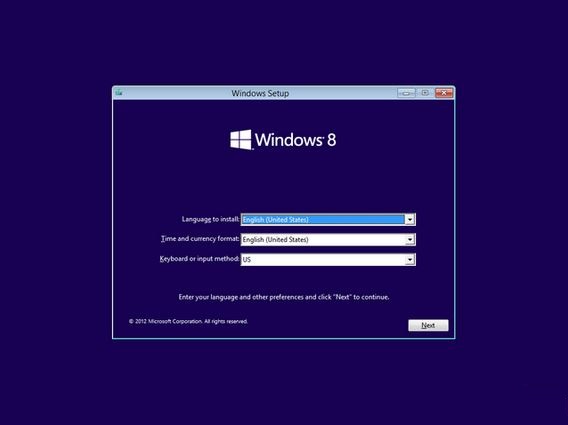 4. Choose the Language to install, the Time and currency format, and the Keyboard or input method that you want to use in Windows 8 and click Next.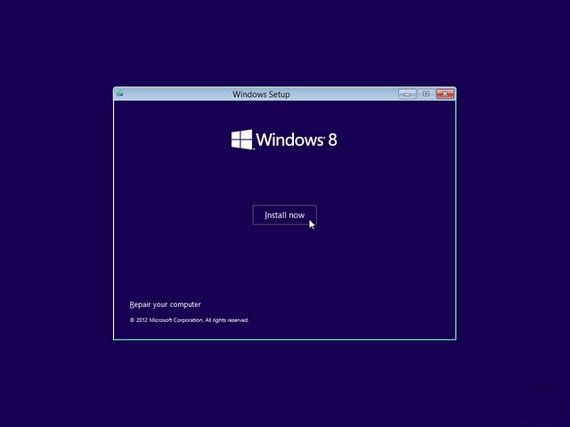 5. Click the Install now button to start the installation process.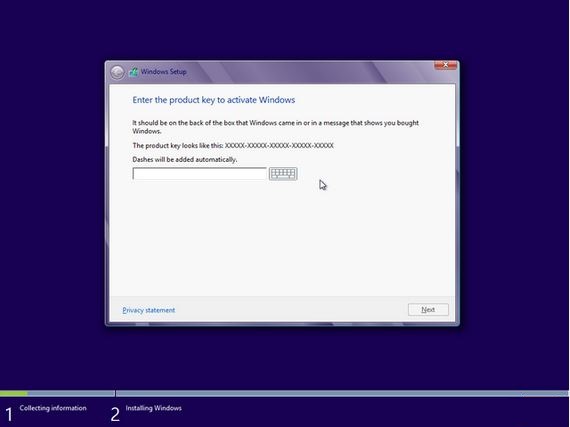 6. You will now be asked to enter the product key to activate Windows. Type in your product key then click Next.
7. You will now be presented with the License Agreement. To install Windows 8, you will need to click the check box by "I accept the license terms" then click Next.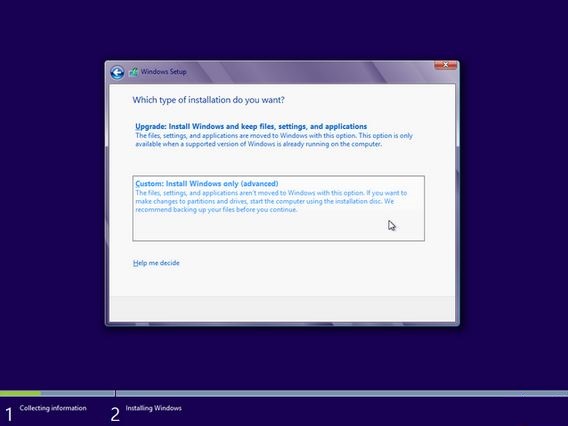 8. Now the setup will ask you if you want to Upgrade or do a Custom installation. For a clean install of Windows 8, you will choose "Custom: Install Windows only (advanced)".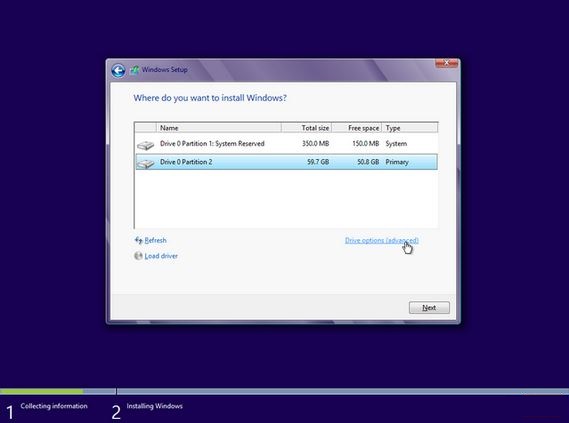 9. On this next screen, you will need to click "Drive options (advanced)".
Important: Before you delete a partition, please know that ALL data on that partition will be erased forever. It's assumed that anything you wanted to keep you've already backed up elsewhere.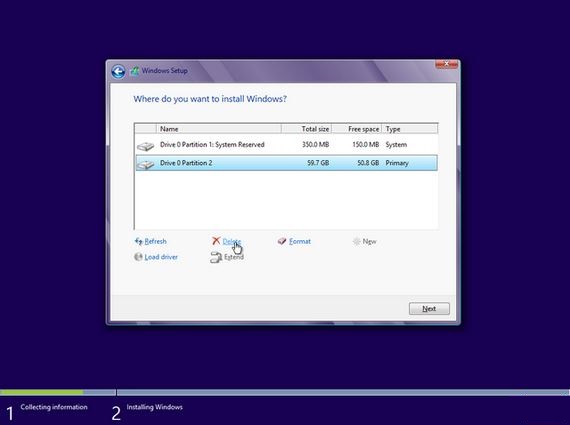 10. Now that you have access to the full range of partition management options, you can delete any partitions from your hard drive that are used by the currently installed operating system. Highlight the partition you want to delete and then click Delete.
Note: Your list of partitions may differ considerably from the screenshot above.
Warning: If you have multiple hard drives and/or multiple partitions on any of your drives, make sure you're deleting the correct partition(s).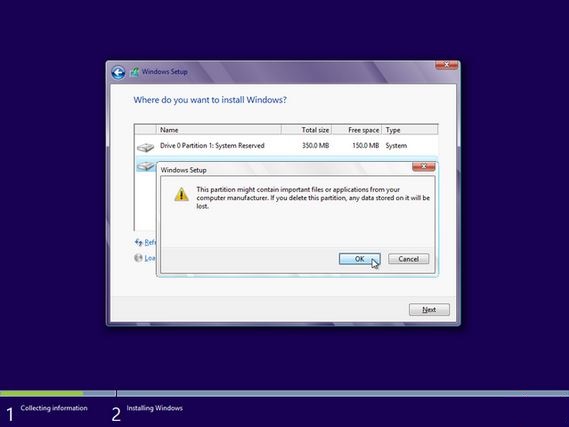 11. After choosing to delete the partition, the Windows 8 Setup will prompt you to confirm that you really do want to delete the partition. Click OK to proceed.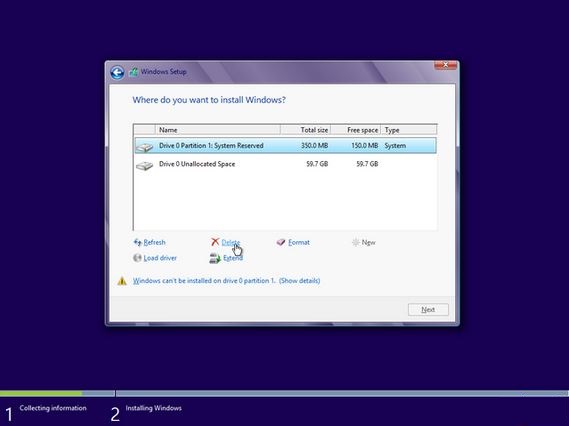 12. You will now need to delete the System Reserved partition which is used by Windows and the installation will create a new one later. Select the System Reserved partition and click Delete. Then click OK to confirm the deletion of the partition.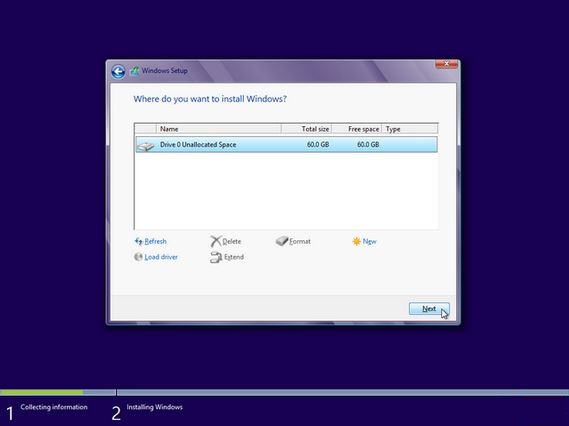 13. Next, you will select the unallocated space to install Windows 8 onto and then click Next.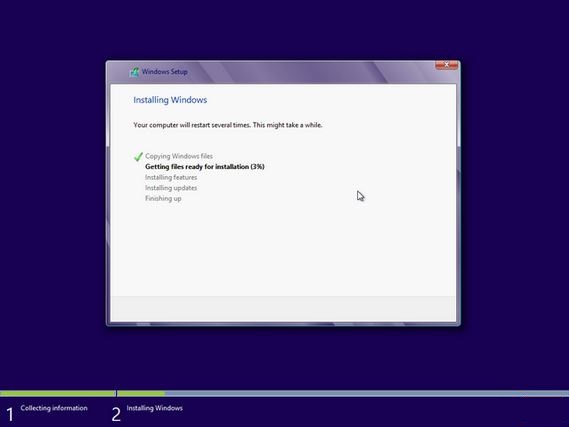 The Windows 8 Setup will now begin installing Windows 8 onto the partition it automatically created from the free space you selected in the last step. All you have to do here is wait.
This step is the most time consuming of them all. Depending on your computer specifications, this process could take anywhere from 10 to 20 minutes, or more on slower computers.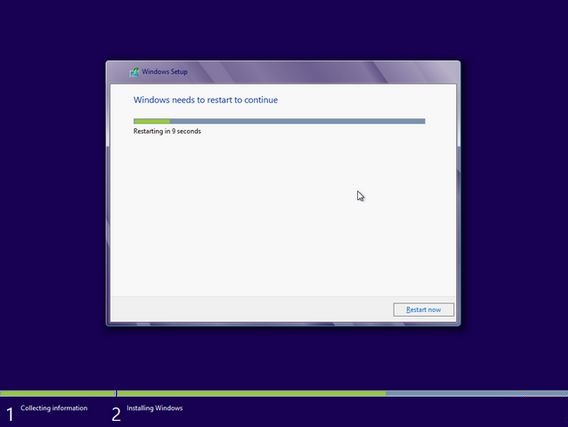 14. As the bulk of the Windows 8 installation process ends, your computer will reboot automatically or you can click Restart now to manually force the restart.
Warning: Your computer will likely present you with that Press any key to boot from... option as it starts up again and sees the boot information from your Windows 8 installation media again. Do not press anything or you'll end up booting to the installation disc, which you don't want to do. If you accidentally do that, just restart your computer and don't press anything that time. The installation of Windows 8 should continue again as shown on the next screen.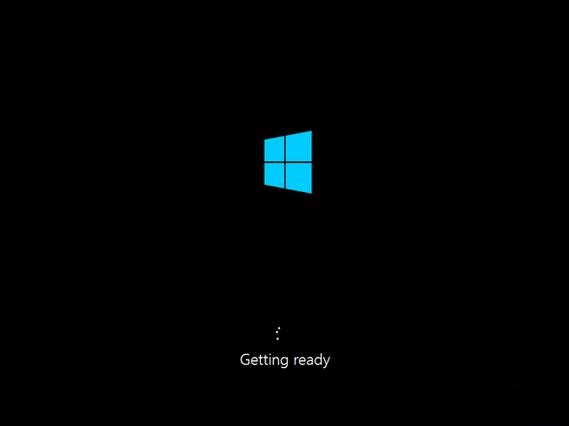 As you're waiting for the Windows 8 installation to finish up, you'll notice a Getting devices ready indicator that works its way up to 100%. This process usually takes just a few minutes and you may see your screen flicker and go blank from time to time. The computer may restart again.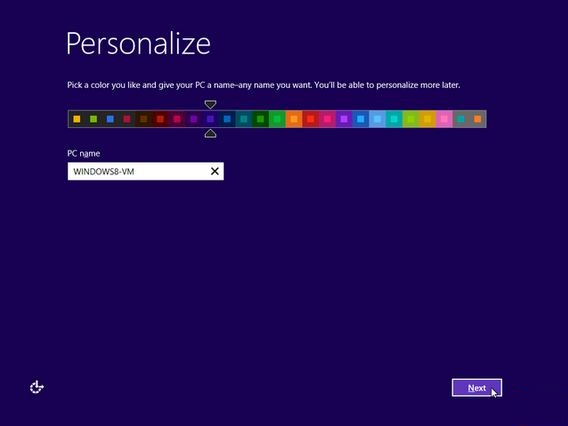 15. On this Personalize screen, you can choose a color for your account on the computer and can change the PC name if you wish. Then click Next.
16. On the next screen (not shown), choose from the list of available wireless networks that Windows 8 sees at the moment. Once chosen, enter the password if the network is encrypted and requires one. Then click Next to continue.
Note: You will not see this step if your computer does not have wireless network capabilities or if Windows 8 does not have an included driver for the wireless hardware and so wasn't able to enable that device.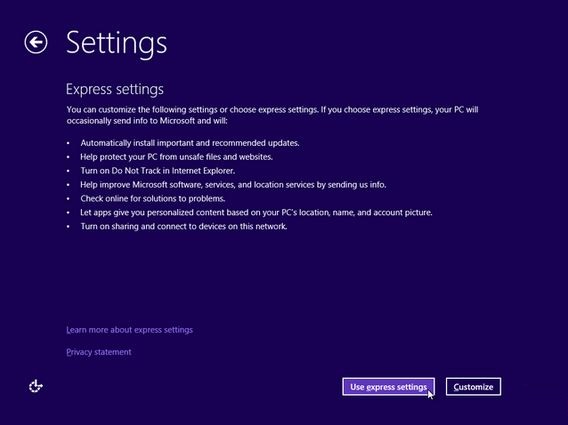 17. On the Settings screen, click "Use express settings".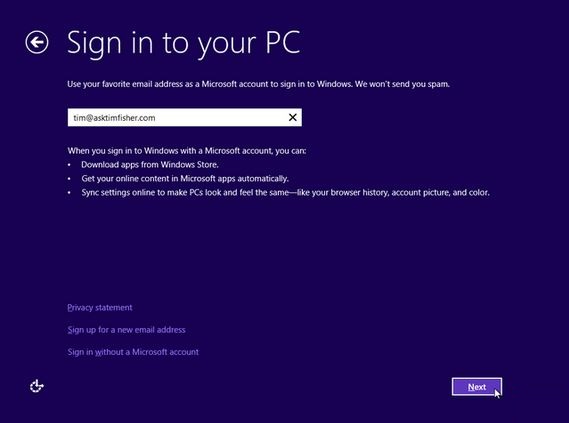 18. Next, you will see the Sign in to your PC page. Here you can use any email address to link to your PC. You can also Sign in without a Microsoft account at the bottom left of the page. Follow the steps you are prompted with on screen.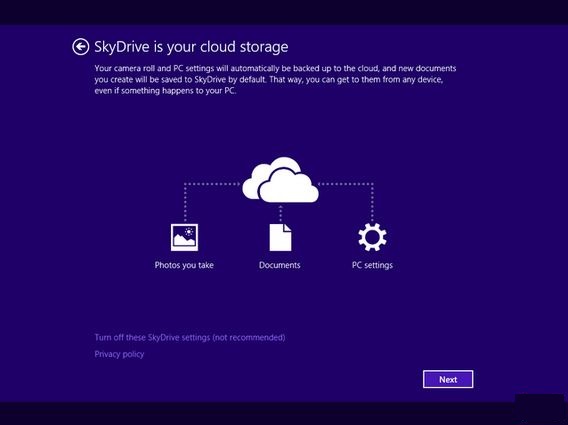 19.  On the SkyDrive or Onedrive screen, click Next to continue.
You will see a screen that says Creating your account. Just wait here as this won't take long.
You will then see a screen that says Finalizing your settings and may take a moment.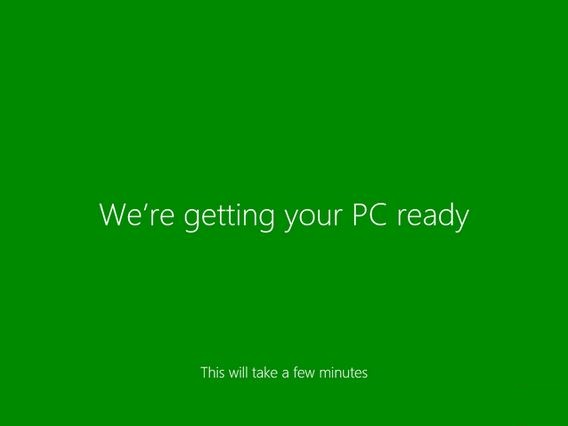 The screen will change and say We're getting your PC ready. This may take several minutes to complete.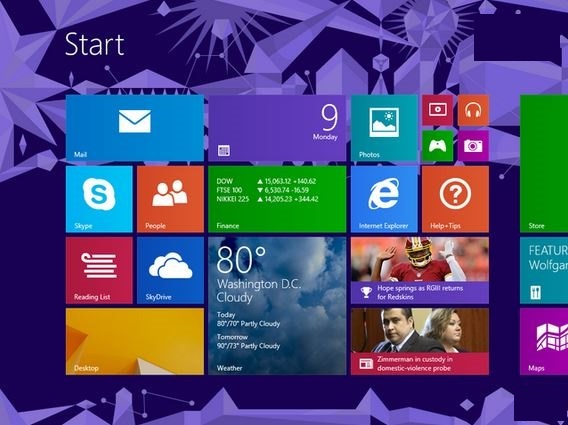 The installation of Windows 8 is now complete.
---
The screenshots used in this tutorial are from about.com.