Email Troubleshooting
---
With the new upgrade to the newest version of your Ruraltel.net Email there are some settings changes that may need to be made in order for your mail clients to retrieve mail.  These settings are easily changed in most clients and can be done by following the steps below.  The largest change we have was the Email Username may need to be changed.  Below are a few different clients where the settings can be changed if needed.  
Account Name/Username: full email address (ie test@ruraltel.net)
Incoming Server: imap.ruraltel.net or pop3.ruraltel.net (will depend on the Account Type)
Outgoing Server: smtp.ruraltel.net
Outgoing Server Requires Authentication
You can also view a full list of email setups here.
Outlook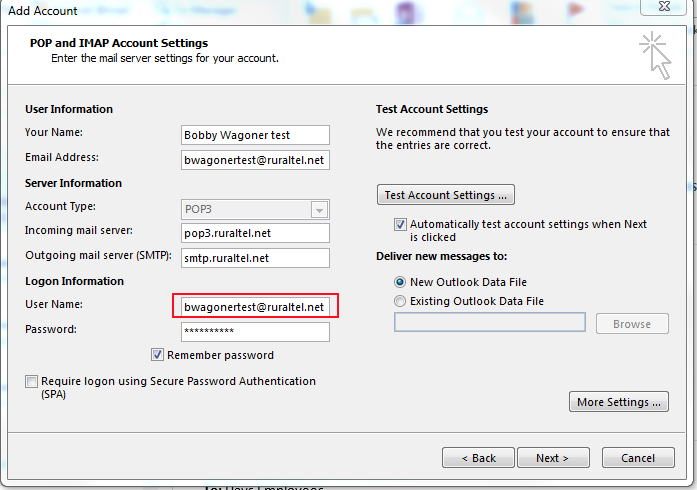 Windows Live Mail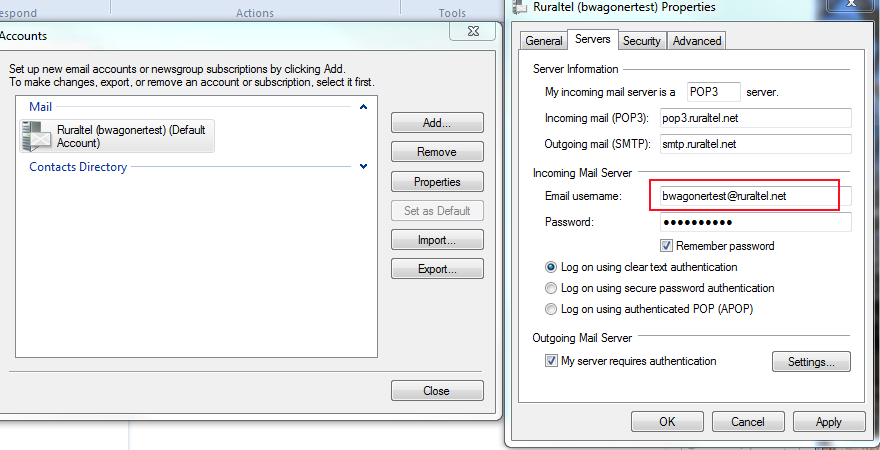 With the upgrades we have a new and improved Webmail as well.  This newer version of Webmail however does require newer versions of an internet browser to function.  You must use the following versions:

If you do have the one of the versions listed above and getting an error message saying that you have unsupported browser this could be due Internet Explorer being set to compatibility view.  You would probably see something like this: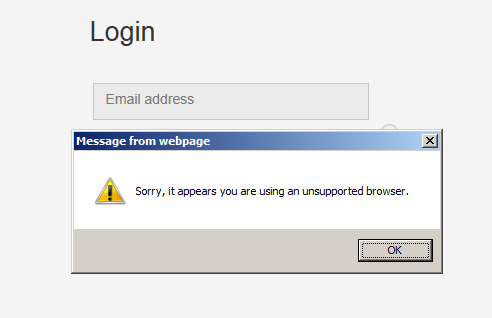 In order to fix this please go to Tools, then Compatibility View settings.  From there you should have a pop up asking you to add a site.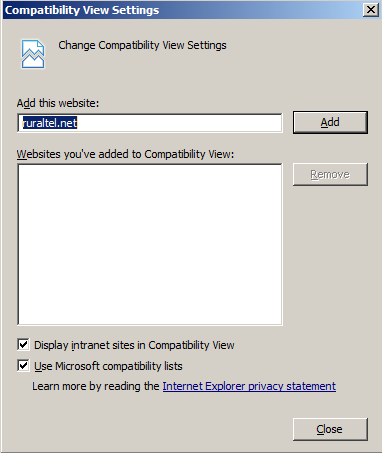 Click add
Then the page will refresh and should allow you to log in.  
---
As always if you have any questions or concerns feel free to contact our Help Desk at 888-565-3200.