Windows Vista - Wireless Utility
Vista Wireless Utility



---
1. To get to the Windows Vista wireless utility, click the windows button, followed by the Control Panel. In the control panel, open the Network & Sharing Center. Click on Manage wireless networks.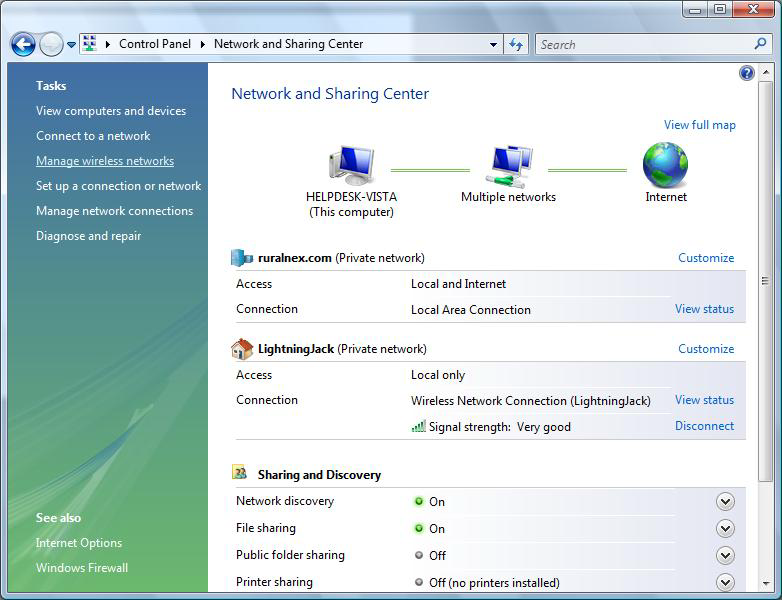 2. Initially, there is nothing showing in this screen. Click the Add button.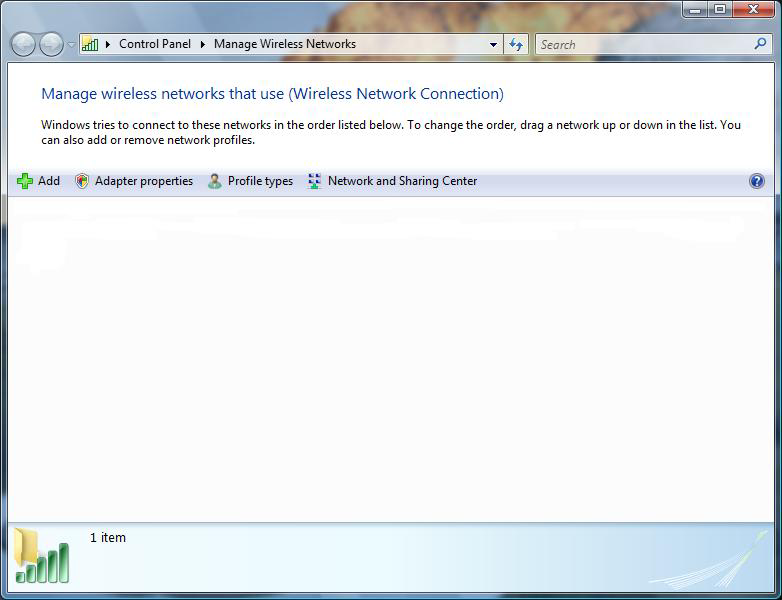 3. Click on Add a network that is in range of this computer.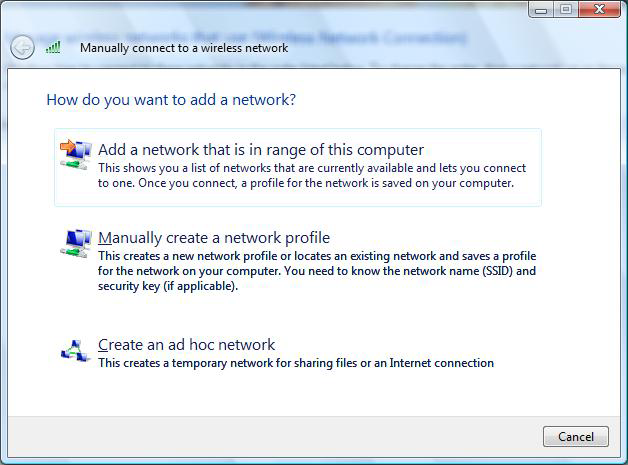 4. Choose the SSID that you want to connect to, and click on the connect button.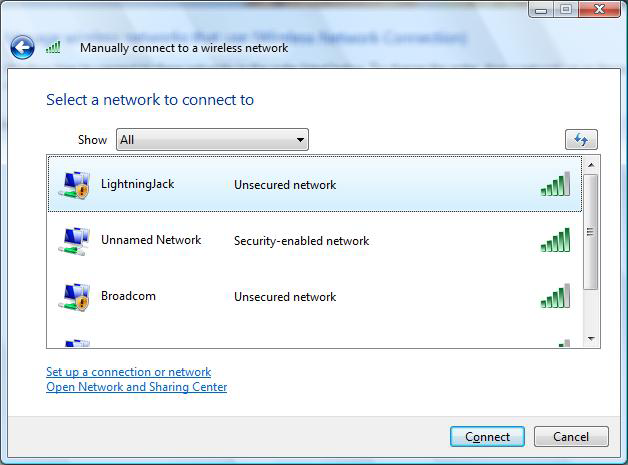 5. This screen appears if neither WEP nor WPA are enabled on the router/AP... Click Connect Anyway.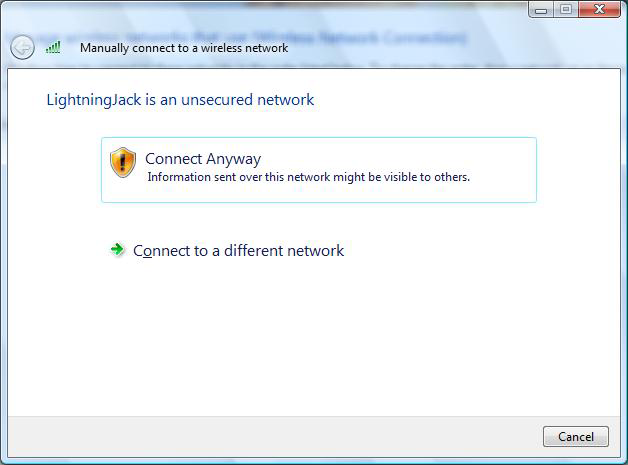 6. Wait as the computer negotiates the connection.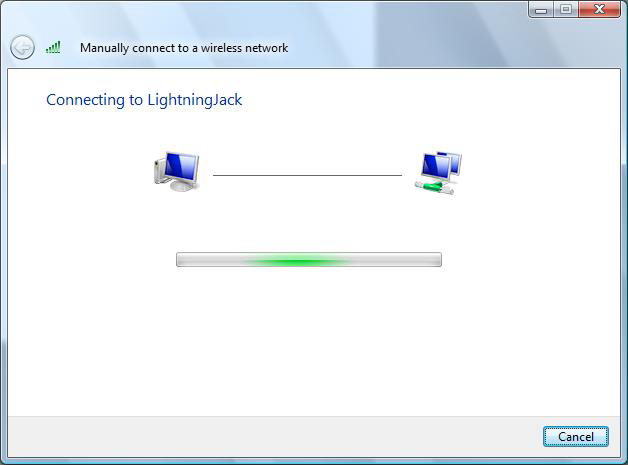 7. Choose whether or not to save the network for ease of connecting in the future, and whether or not to connect to it automatically when in range. Click on close.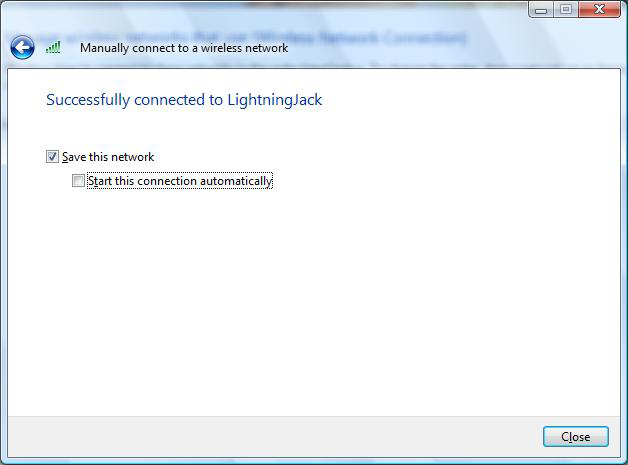 8. For the typical user, this will be a Home connection, but click the appropriate connection type.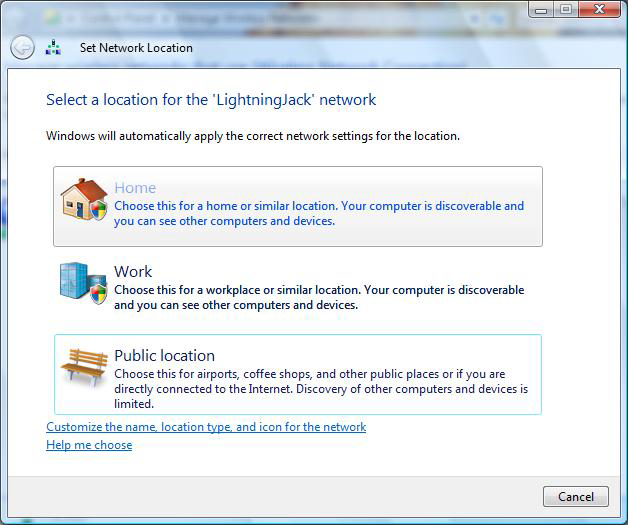 9. Click on Close.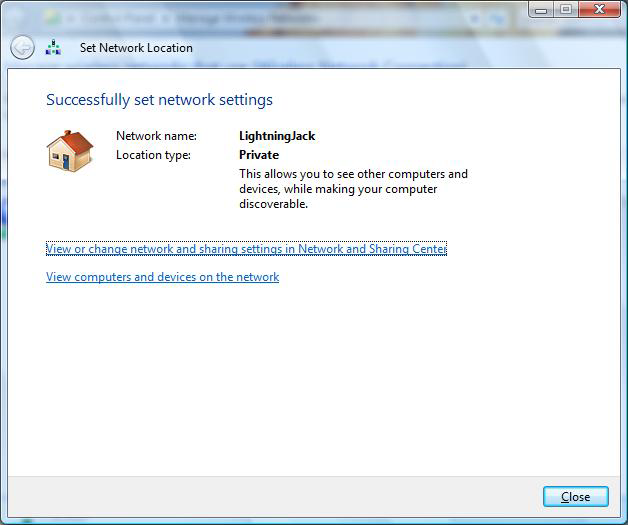 ---
Wireless Network Properties & Stats



1. Click the Windows button, then Control Panel. In the Control Panel, open Network & Sharing, then click on the Manage wireless Networks link. In the following screen, right-click the wireless connection, then left-click Properties.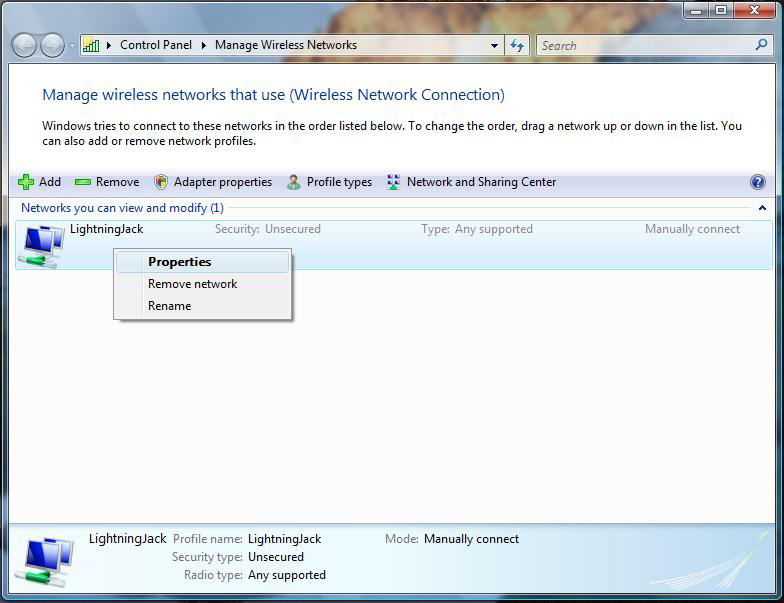 2. On the Connection tab, choose the desired connectivity options.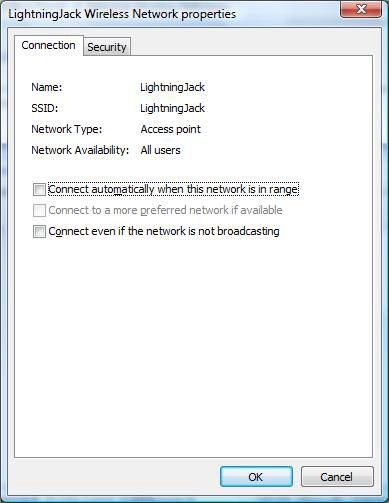 3. The Security tab is where either WEP or WPA can be configured. Click on Close.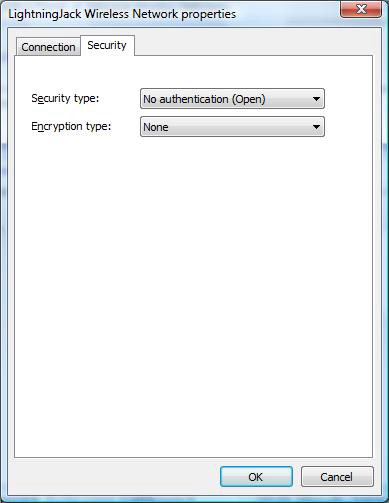 4. Back in the Network & Sharing Center, click the View Status link at the right-hand side of the wireless network.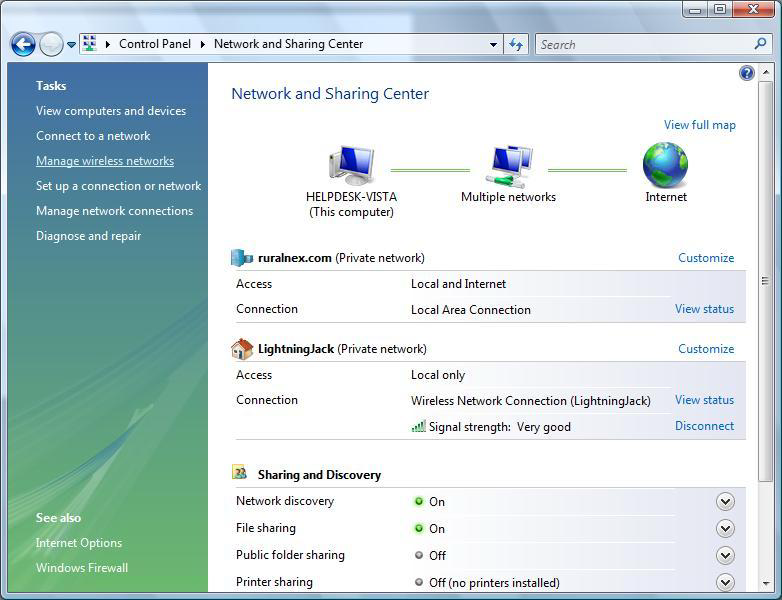 5. Click Details.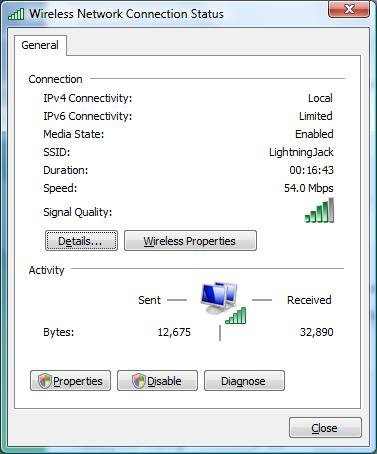 6. In this screen, you can see the Mac address of the wireless nic, the IP address, lease, gateway, and DNS information.