Windows XP - Wireless Zero Configuration Utility
Windows XP's Wireless Utility
 

NOTE: Microsoft Ended Support of Windows XP on April 8th of 2014.
---

Windows XP has a built-in wireless network management utility that has the capability to detect, connect to, and manage several WLAN connections. To get to this utility, click Start, then click Control Panel. In the Control Panel, open up either Network Connections or Network & Internet Connections then Network Connections (Depending on which "view" XP is configured for. In the screen that comes up, you should see (provided the wireless card is installed and functioning correctly) a Wireless Network Connection icon.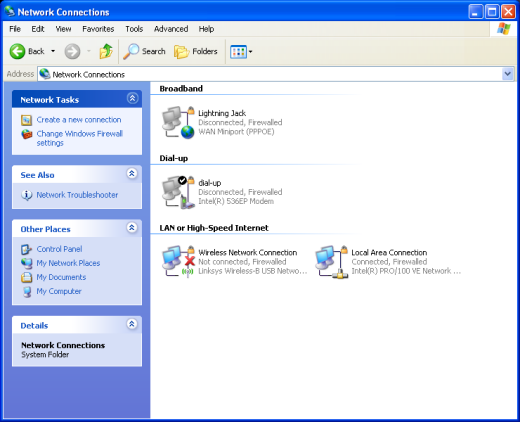 To see what networks are available, right-click the Wireless Network Connection icon, then left-click on View Available Wireless Networks.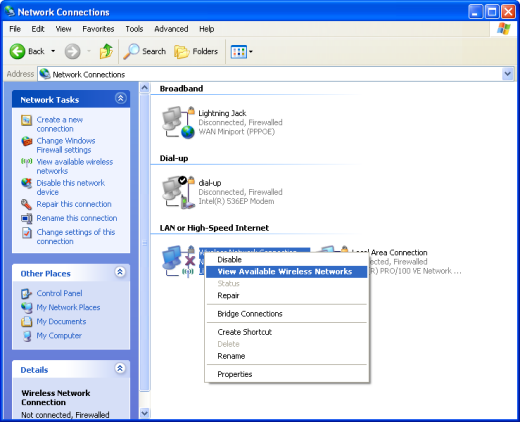 The next screen shows which networks are available, their SSID names, signal quality, and whether or not they're secure (WEP or WPA, doesn't show Mac Filtering). Just highlight the desired network, and click on the Connect button at the lower right.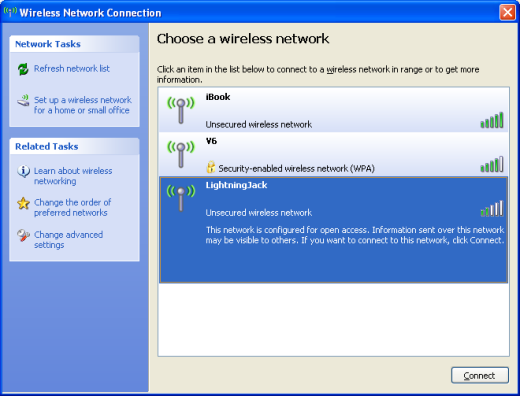 ---
If, a different wireless management utility (The Linksys wireless client, for example) is being employed, it would be advisable for the customer to disable the Windows XP built-in management utility. To do this, right-click the Wireless Network Connection icon, left-click on Properties, and go to the Wireless Networks tab. Uncheck the Use Windows to configure my wireless network settings option, then click Ok.