Nexus7 E-mail Setup
Nexus7 E-mail Setup
DISCLAIMER: These guides are intended for Nex-Tech customers. Technical support is only provided to customers who have Nex-Tech services.
1. From the home screen, tap the
Menu
key at the bottom of the screen.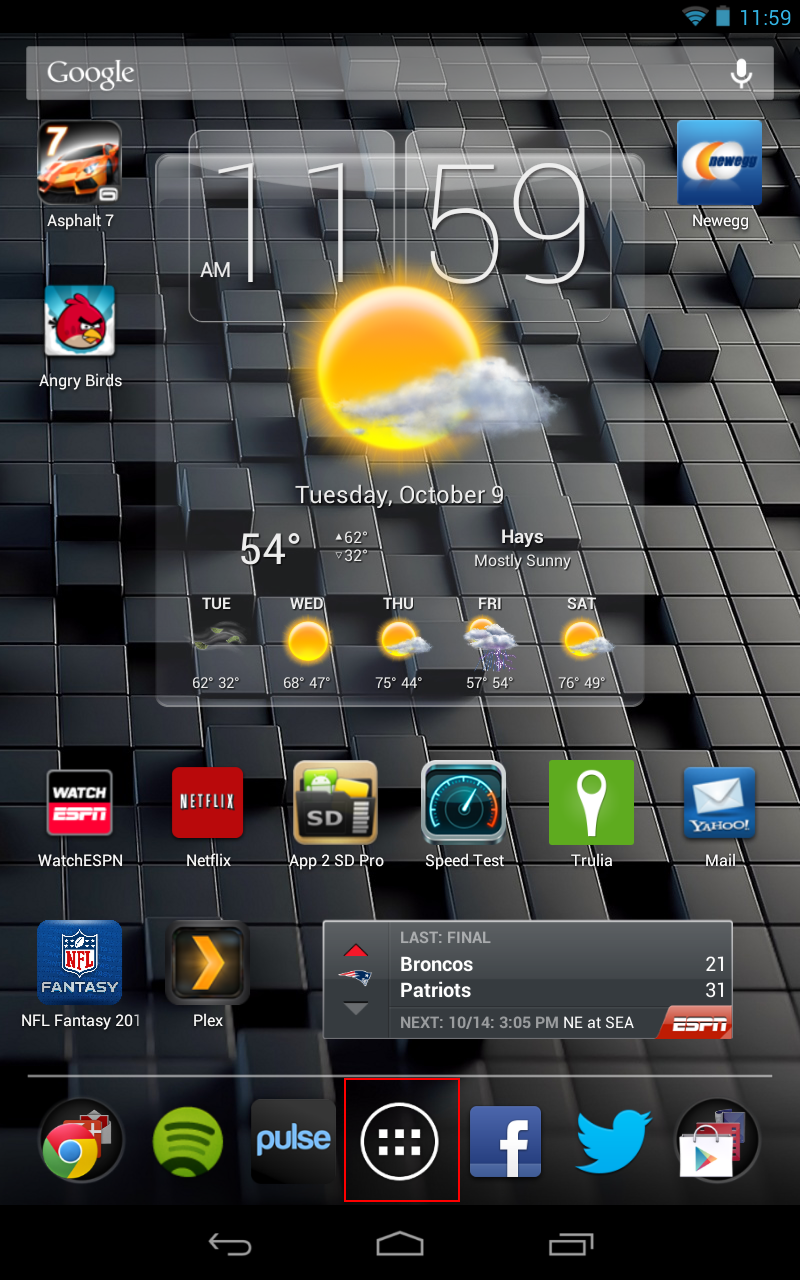 2. Once in the menu screen, tap on the
Mail
application.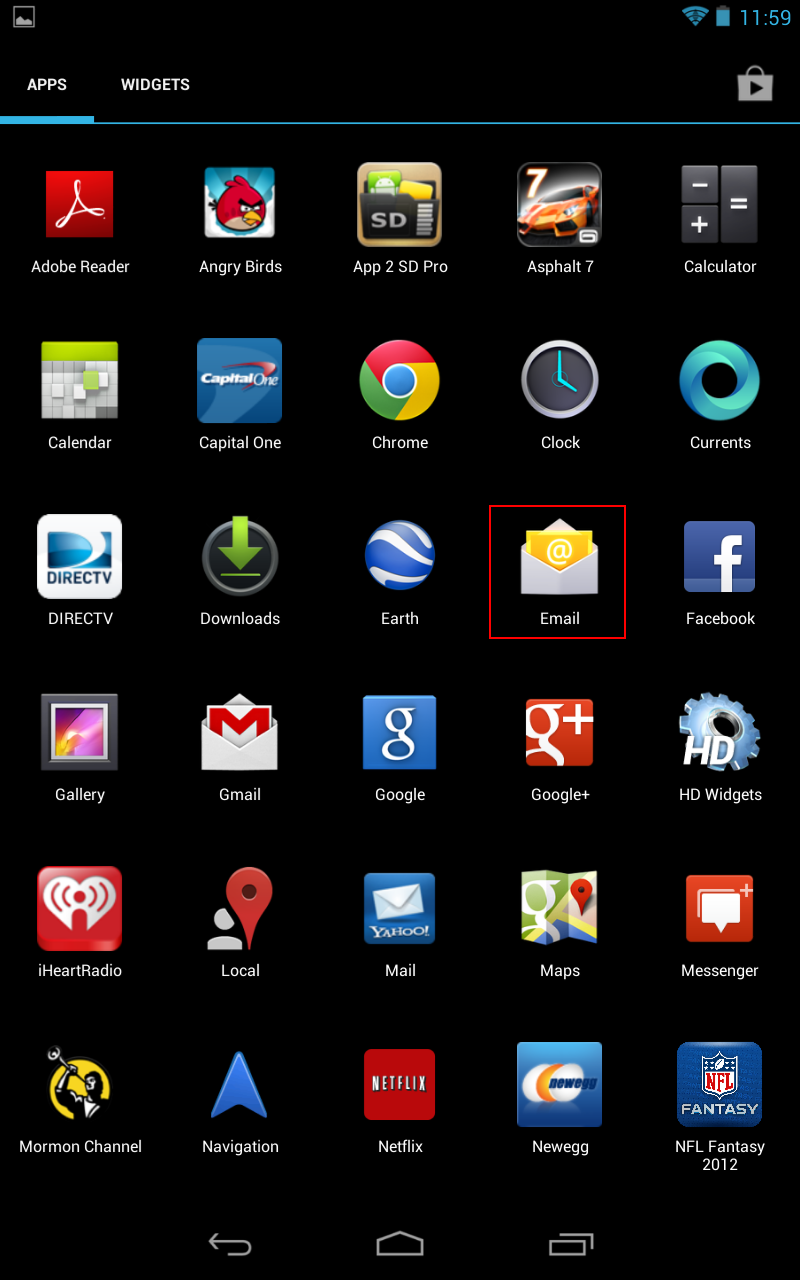 3. Once the Mail application has been opened, you will see the
Account Setup
screen. Fill in the
E-mail address
and
Password
fields with your information. Tap the
Next
button once this is completed.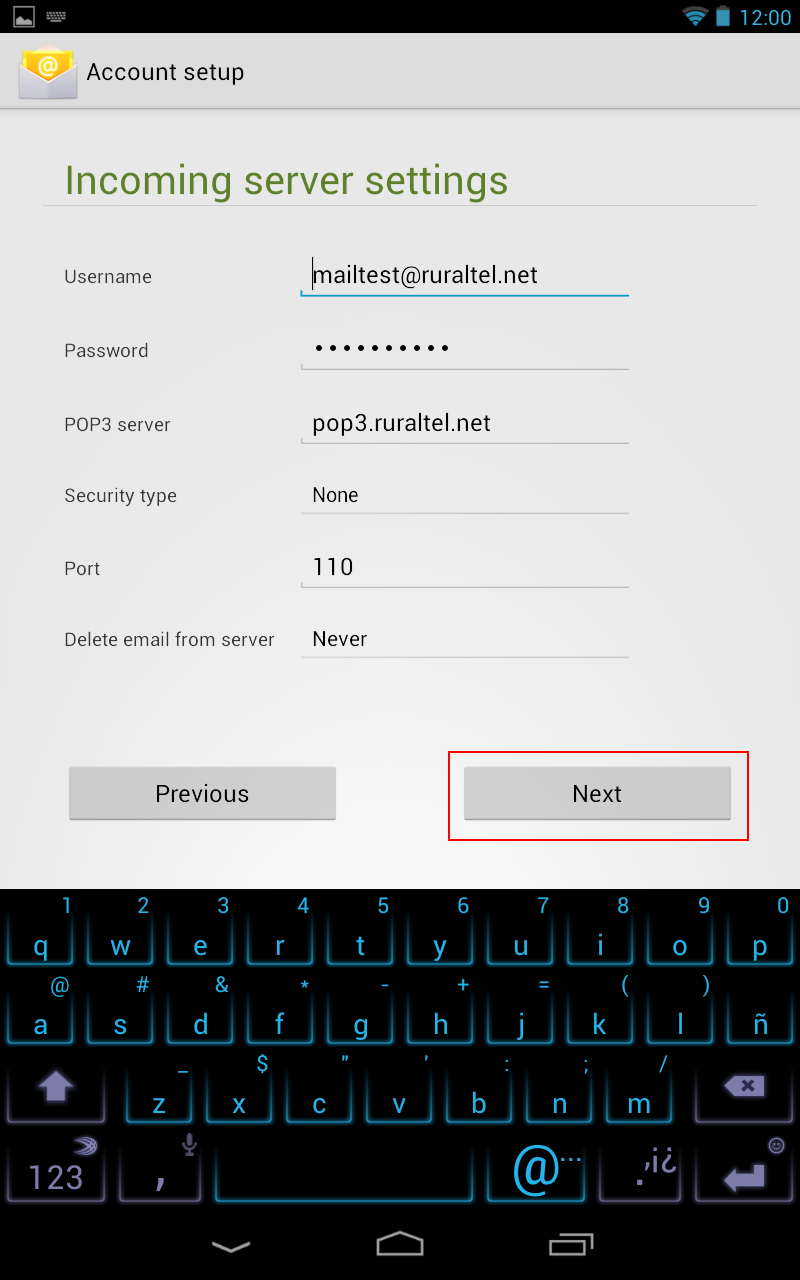 6. This will bring us to the
Outgoing server settings
screen. On this screen we will need to change the
Port
setting to
25,
everything else is filled out correctly. Tap the
Next
button.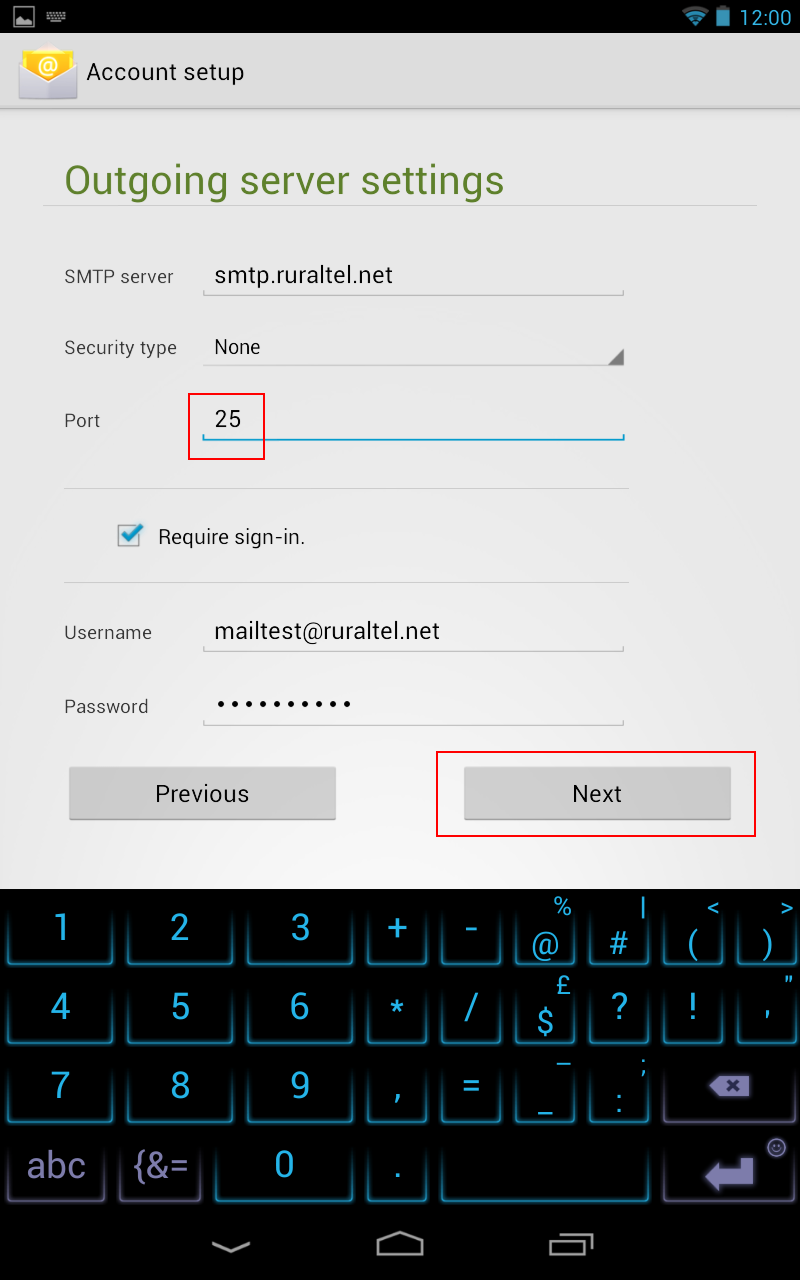 7. We should now see the Account options screen, these options are user preference. After adjusting the settings to your liking tap the Next button.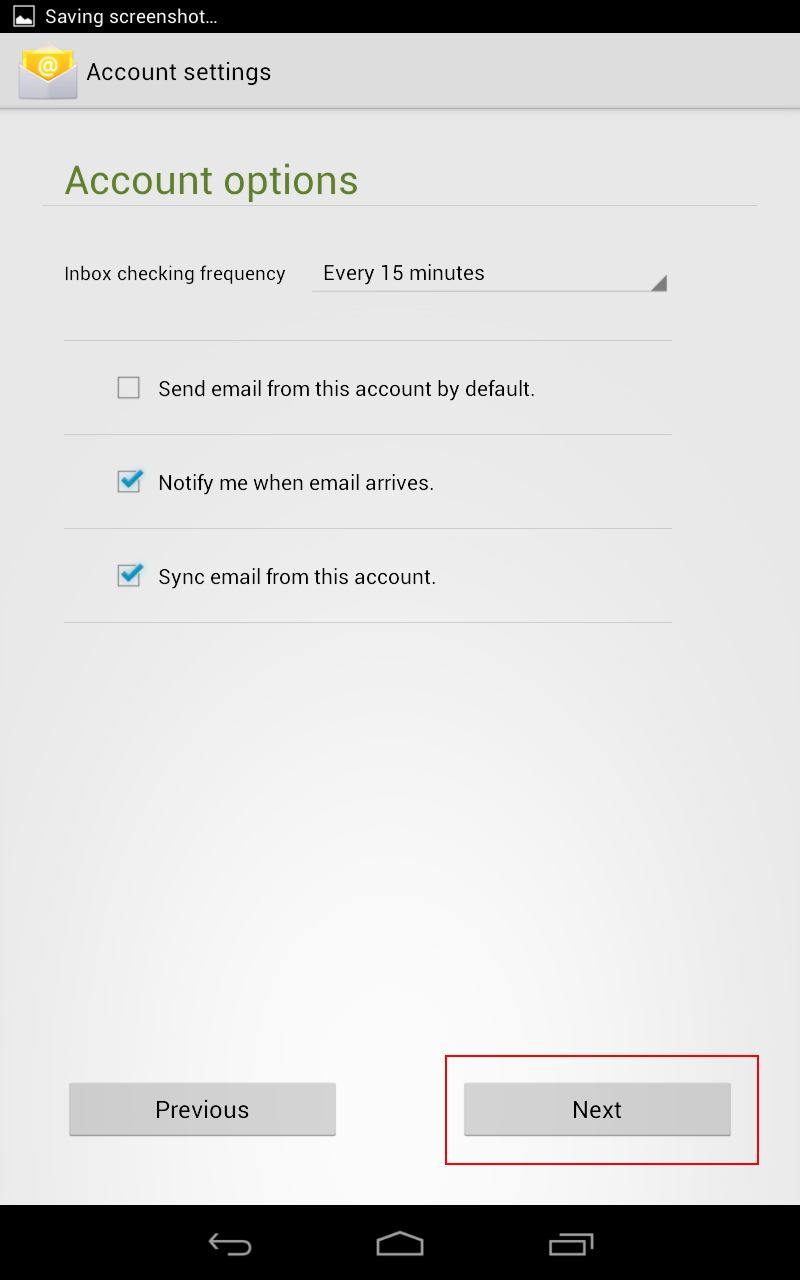 8. Next we will see the screen where you can assign an
Account name
and also
Your Name
. This option is also user preference. After you have made the desired changes tap the
Next
button.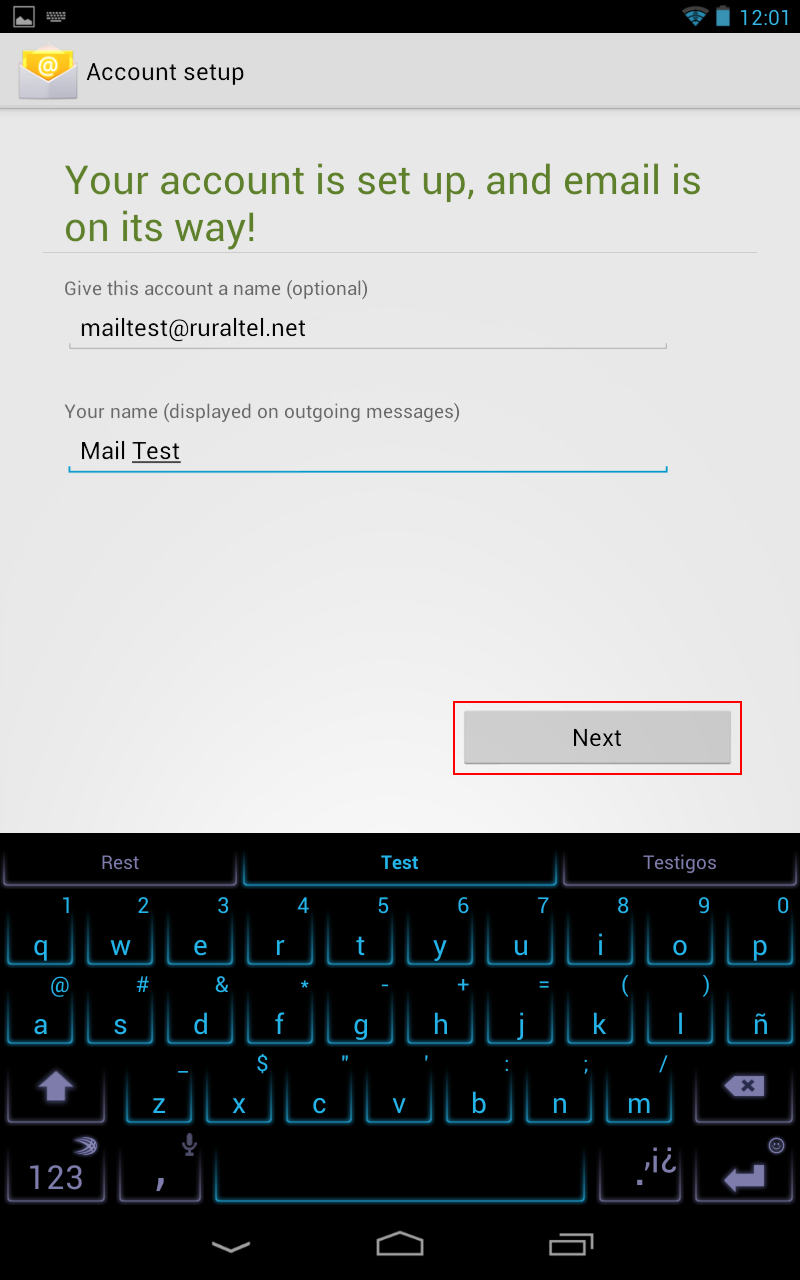 9. We should now be taken to the inbox where you can see any new messages that have been downloaded. The e-mail account has been set up.