Windows 7 Clean Install
---


Windows 7
Note: You will need the Windows 7 product key during the install. You will need to run Windows Updates after install to update the system to the newest Service Packs and to ensure the system is up to date.
1. Insert the Windows 7 Install disk and reboot the computer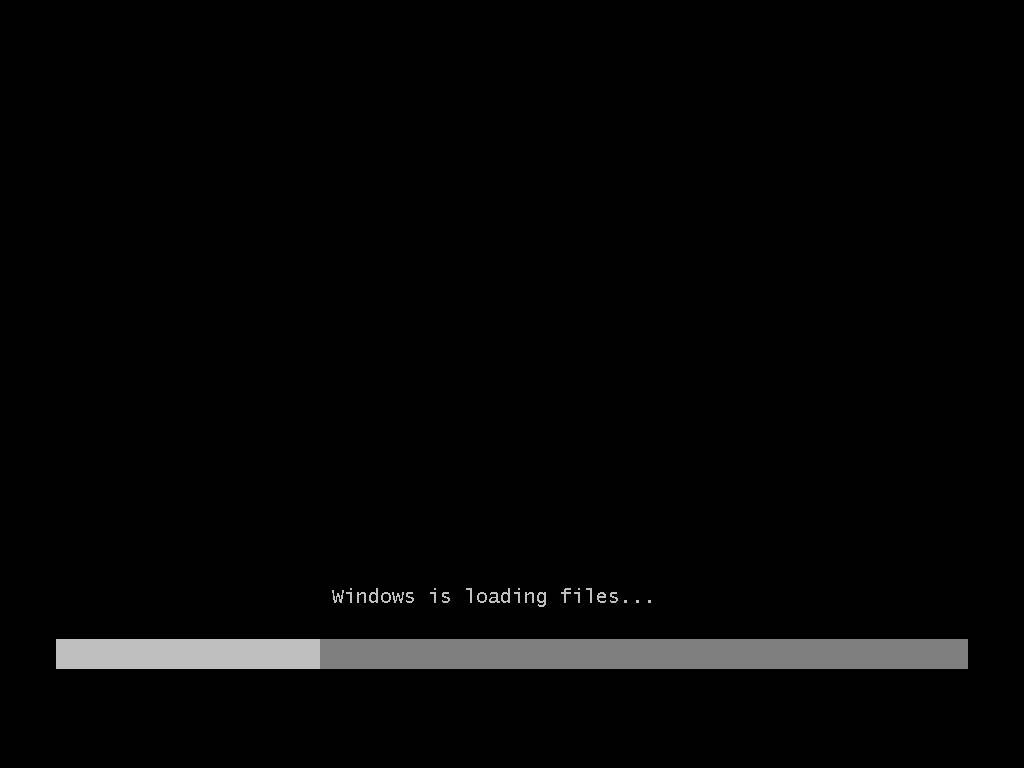 If you see a message about hitting a key to boot the DVD, do so. Otherwise, the PC will simply launch into Setup and display a black text-based screen with the message "Windows is loading files..." After that, you'll see the Windows 7 boot screen and the screen will move into the initial phase of Setup.
2. Choose your language, time and currency formats, and keyboard or input method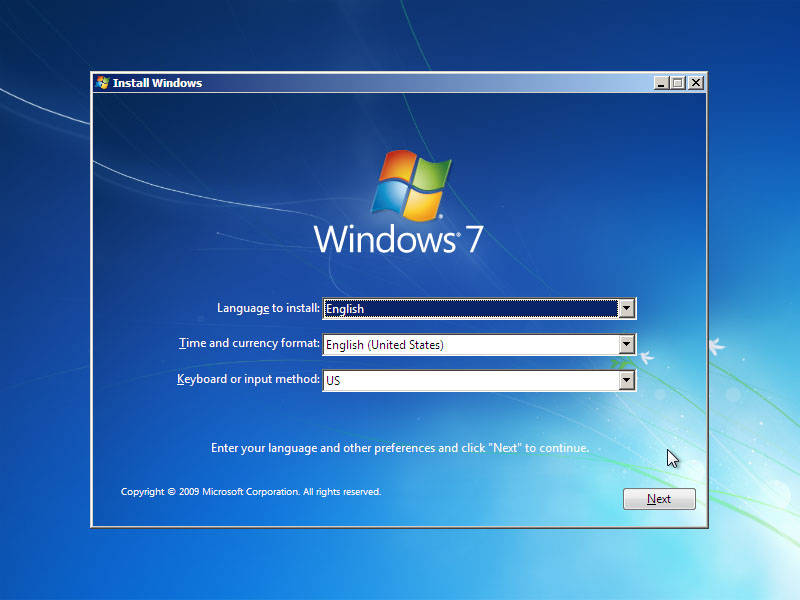 For most people, the default values will already be correct, but make any needed changes and click Next to continue.
3. Install or repair Windows 7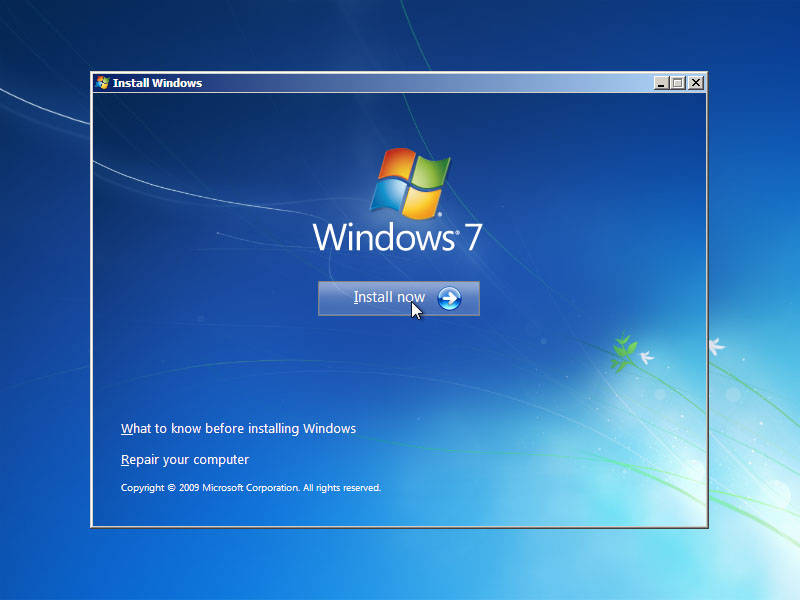 In this phase of Setup, you can click "Install now" to continue.
4. Agree to licensing

In this phase of Setup, you must agree to the Windows 7 End User License Agreement (EULA). If you would like to view this document before purchasing the product, you can download a PDF version from the Microsoft Web site. There are separate versions for Windows 7 Home Basic, Home Premium, Professional and Ultimate. Check the item titled "I accept the license terms" and then click Next to continue.
5. Choose an installation type

Click the "Custom (advanced)" option to continue.
6. Where do you want to install Windows?

Here, you will see a graphical representation of your PC's hard drive(s), giving you the option to select a partition to which to install Windows 7. On a brand new, one-drive system, you will likely see one partition lists. On a used system, you may see one or more drives and will need to delete the previous operating system that is installed on the computer.
If this is a brand new system that hasn't had any operating system installed before, simply select your partition and click next. Skip to step 9.If you need to remove a previous operating system, click Drive options (advanced).

7. Where do you want to install Windows drive options


Select the partition that your current operating system is installed on and press Delete to remove it.

8. Where do you want to install Windows drive options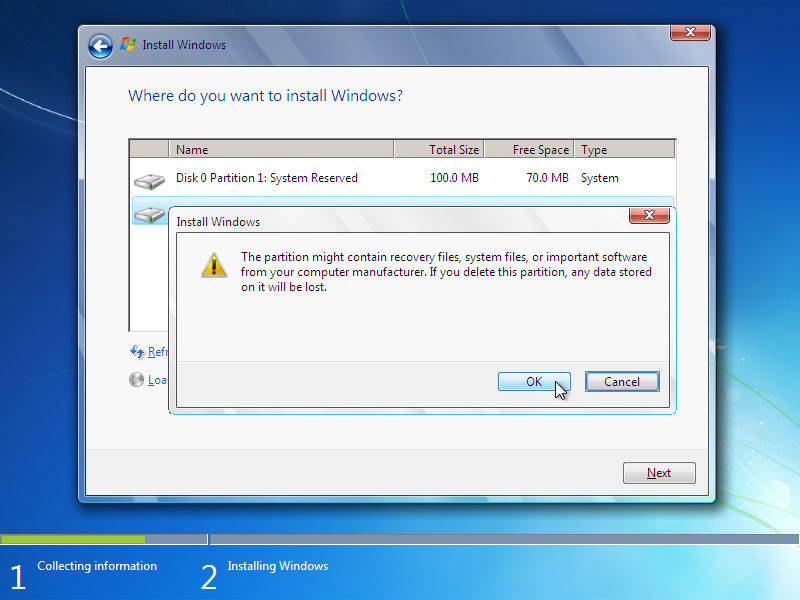 Before the partition is deleted, a prompt will open making sure you would like to delete it. Press OK to confirm. Now select the partition you would like to install Windows 7 to and press Next.

9. Installing Windows

Well, this is it. Now, Windows Vista Setup will run through the process of installing the operating system on your PC. This multi-step process proceeds through the following steps: Copying Windows files, Expanding files, Installing features, Installing updates.
After this, Setup reboots the PC. You'll see the "Windows is loading files" and standard boot screens, and then Setup will move into a text-like screen that says, "Setup is preparing your computer for first use".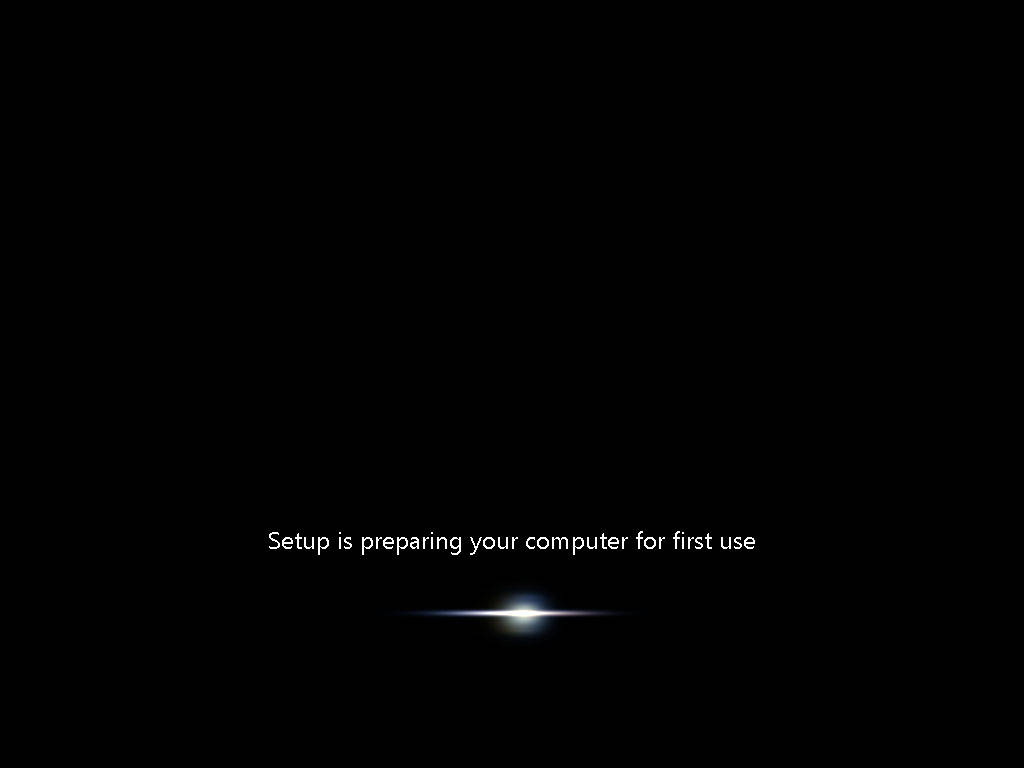 10. Set up Windows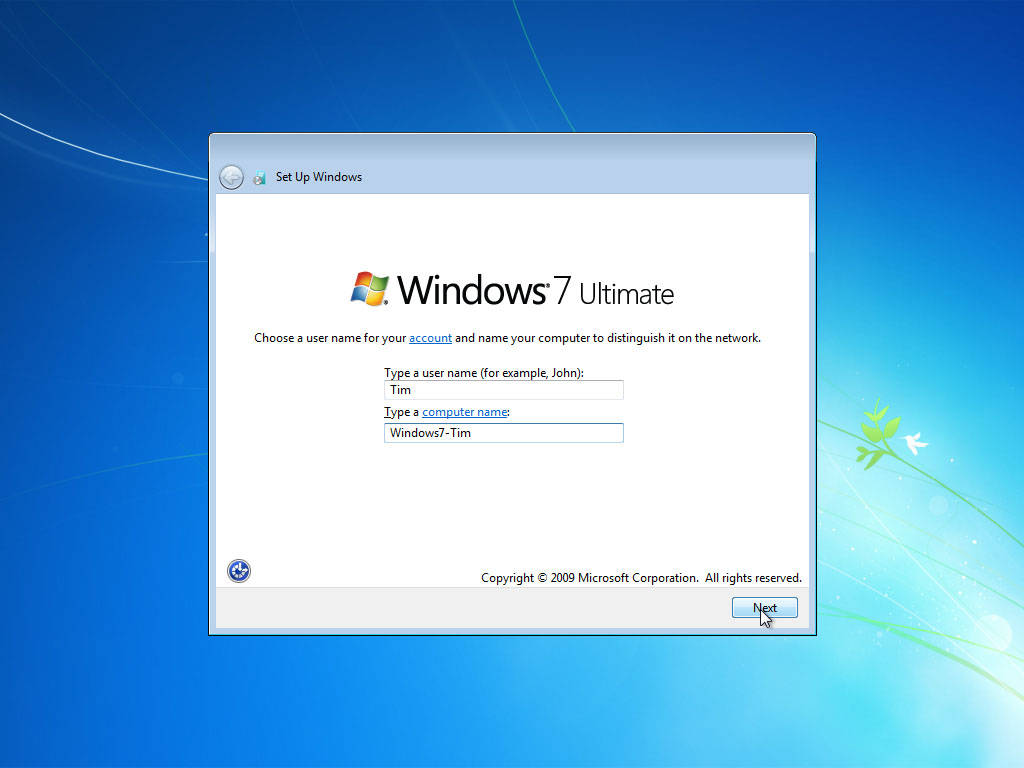 In this phase, you'll step through a series of steps in a wizard that will help you configure the Windows 7 install so you can actually begin using it. You'll see the following steps:
Type a user name: Here, you can choose a user name to associate with the user account.

Type a computer name: Here, you can name your computer itself. The computer name must be different than the user name.

11. Set a password for your account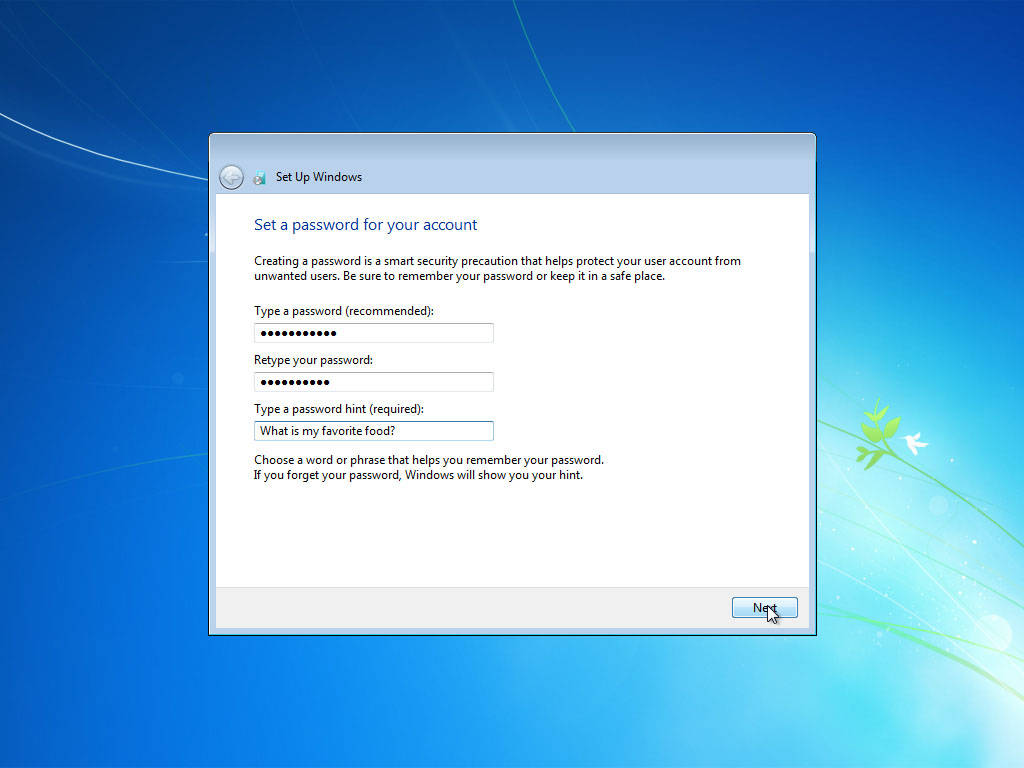 This is where you can set a password for your account. It is not required to create a password, but it is very highly recommended to do so. In the Type a password hint field, you can type something that will help you to remember your password if for some reason you happen to forget it. It should just be a hint to help you remember the password and not something that tells everyone exactly what it is.

12. Type your Windows product key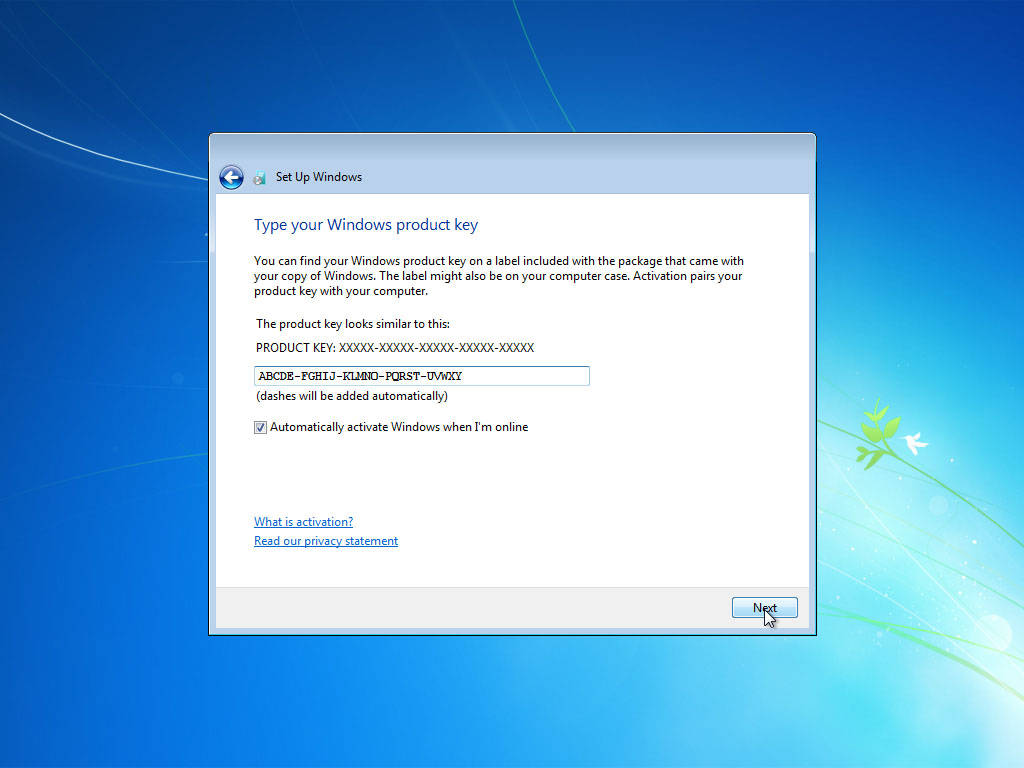 In order to use Windows 7, you must have a valid product key. You can type in the product key here.
To find your product key, it may be on a label that was included with the package that came with your copy of Windows or on your computer case. If you purchased your cd key online through Microsoft, it may have been sent to you in an email from Microsoft.

13. Help protect your computer and improve Windows automatically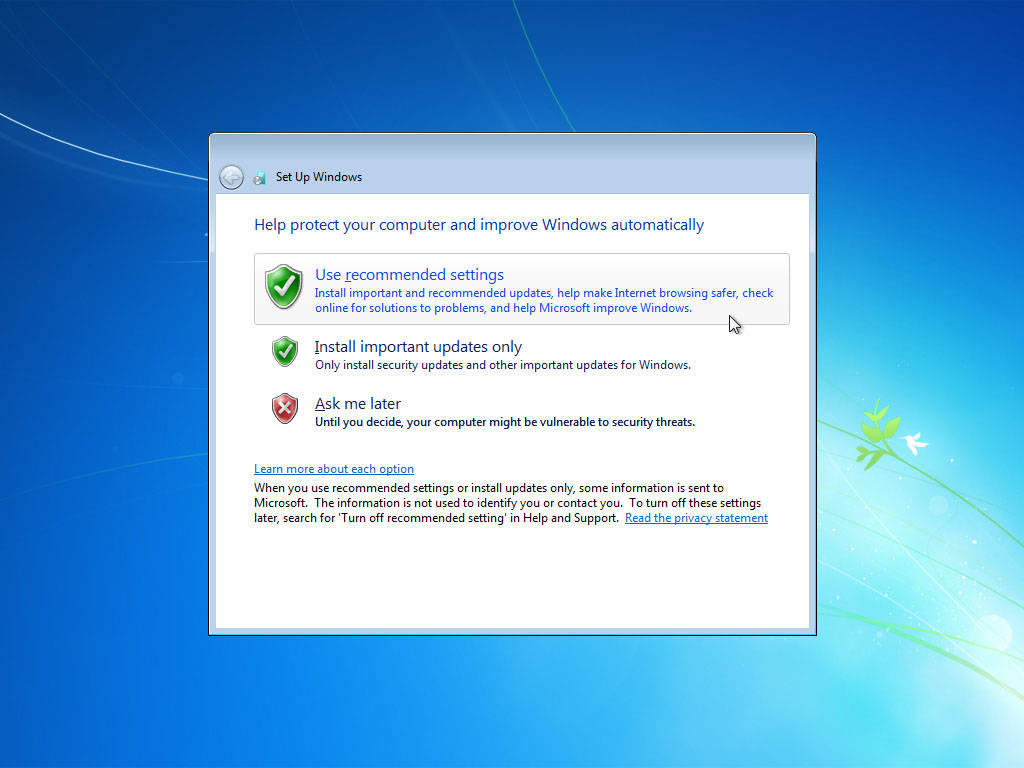 Here, you choose whether Windows will automatically protect your PC against electronic attacks. The default choice is "Use recommended settings."
14. Review your time and date settings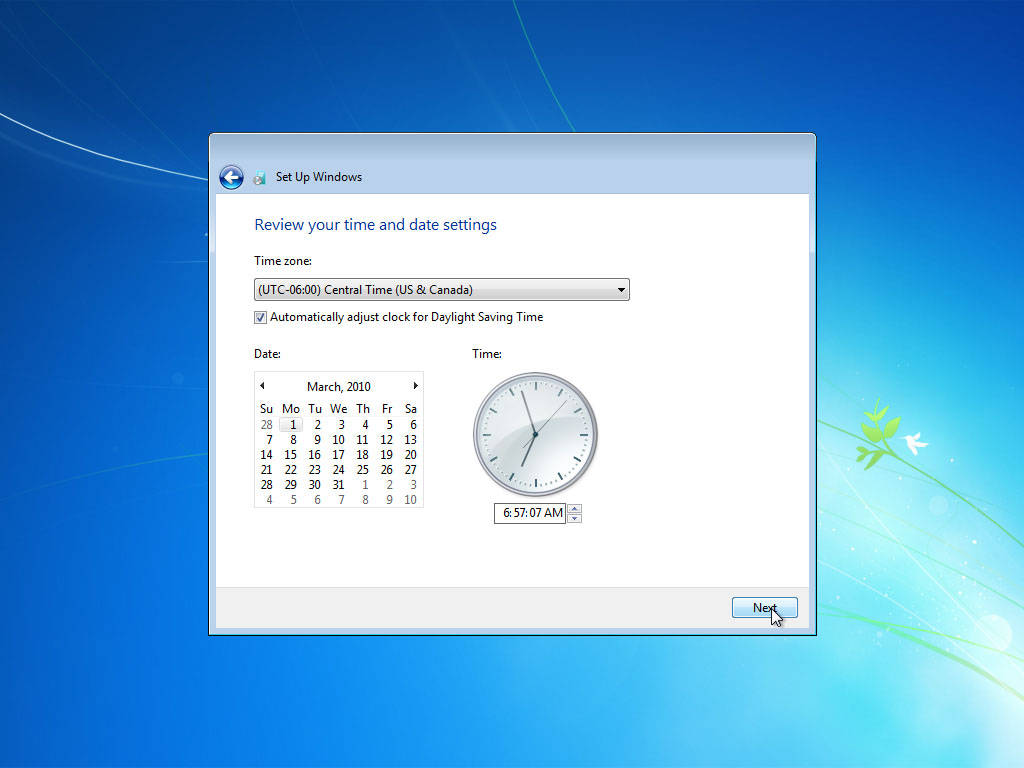 Chances are the time and date are correct, but the time zone setting will likely be wrong unless you live in Pacific Time (as does Microsoft, which is why this is the default). Change the time zone, date, and time as needed, then click Next to continue.
15. Select your computer's location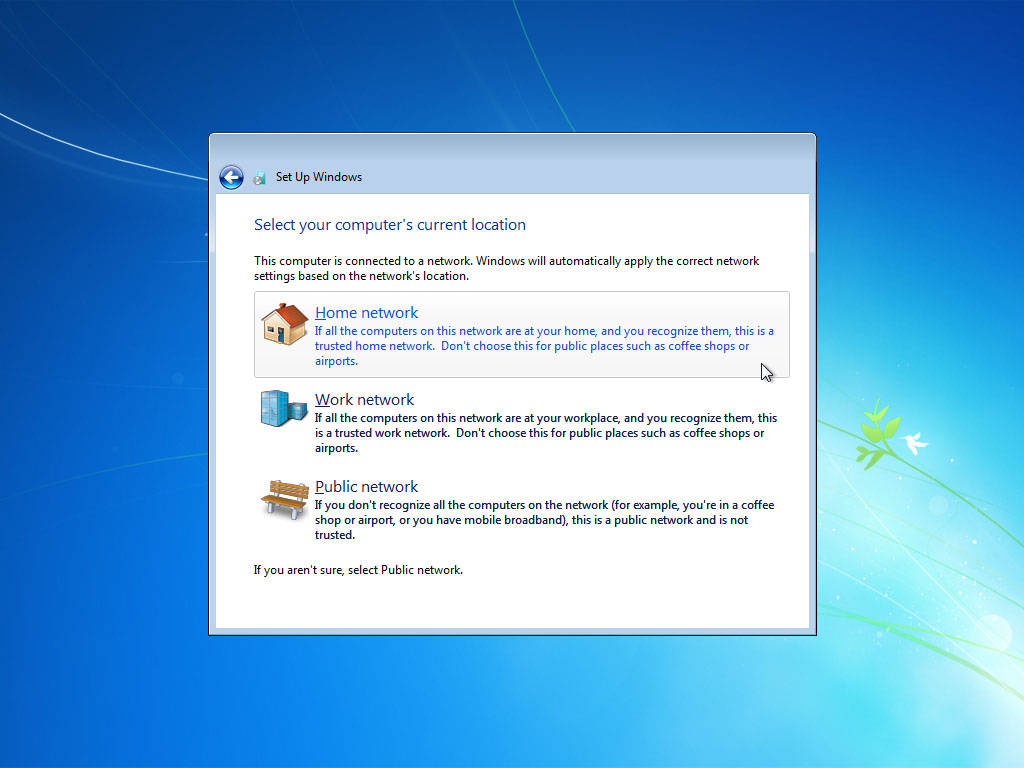 Click Home to continue.
16. Preparing your desktop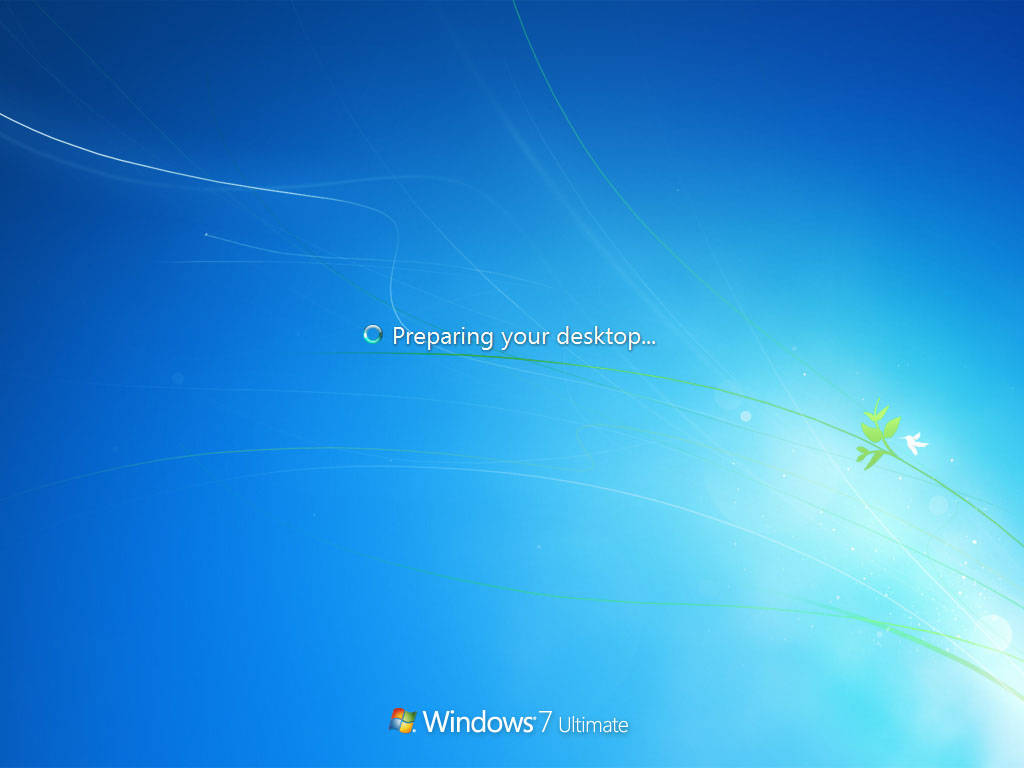 Windows is now configuring your desktop and account with the settings we just provided

17. Your desktop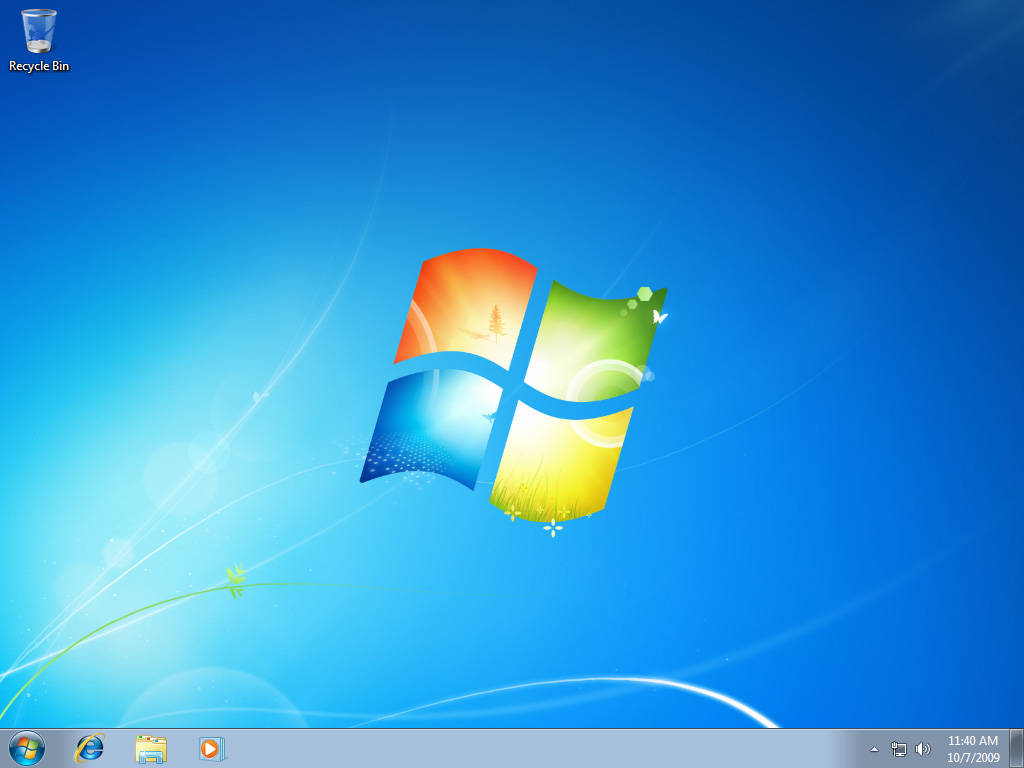 Now you should be on the Windows 7 desktop and the installation is now complete!
---