Windows XP Repair Install

***WARNING***

These steps should only be attempted by advanced computer users.  Errors made during these steps can and will result in data loss or permenant damage to your machine.  Nex-Tech is not responsible for any issues that arise while attempting to follow this tutorial.  
---
Windows XP
NOTE: Microsoft Ended Support of Windows XP on April 8th of 2014.
Note: When doing a Windows XP Repair Install, it is important to know what version of Windows XP is on  your machine, Home or Professional. Also make sure that you are using the proper CD for the type of install, OEM or Retail. You can verify the type of Windows installed by looking at the Certificate of Authenticity on the computer. This can be misleading however if you have changed versions since you have owned the computer. You may need to do some research on the system if you are not sure. All system CDs have been slipstreamed to the newest service pack so you will not need to have the same service packs matching. You will need to run Windows Updates after repair to ensure system is up to date.


1. Boot the computer using the XP CD. You may need to change the boot order in the system BIOS so the CD boots before the hard drive. Check your system documentation for steps to access the BIOS and change the boot order.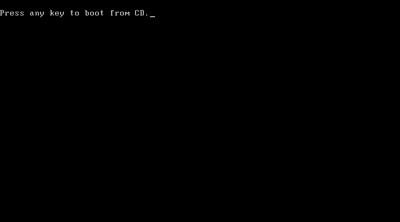 2. When you see the "Welcome To Setup" screen, you will see the options below
3. Press Enter to start the Windows Setup. Do not choose "To repair a Windows XP installation using the Recovery Console, press R", (you Do Not want to load Recovery Console).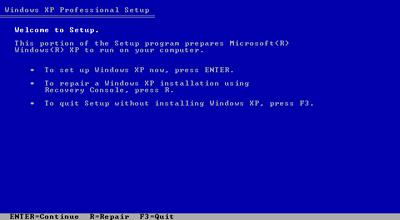 4. Accept the License Agreement and Windows will search for existing Windows installations.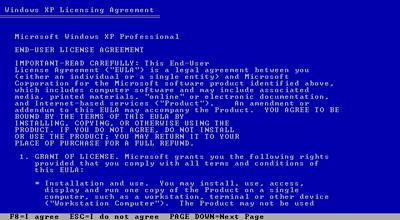 5.
Select the XP installation you want to repair from the list and press R to start the repair.
.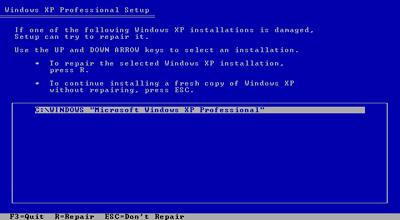 6. Setup will copy the necessary files to the hard drive and reboot. Do not press any key to boot from CD when the message appears. Setup will continue as if it we're doing a clean install, but your applications and settings will remain intact.
If you get files not found during the copying stage, restart the repair install after inspecting the CD for any surface imperfections and if you have multiple CD drives, switch to the other CD drive. Also check the hard drive cables making sure they are the proper cable and seated tightly in the connections.
Reboot the computer to make sure everything is running smoothly. If it is pausing on install showing multiple OS installations, follow the directions below:
a. Start -> Run.
b. Msconfig
c. Click on Boot.ini tab at the top.
d. Click on check all boot paths.