Windows Vista - Managing PPPoE Dialer Properties
Windows Vista PPPoE Dialer Properties



---
Click the windows button, then click on Connect to. In the screen that comes up, right-click the PPPoE connection, and left-click Properties.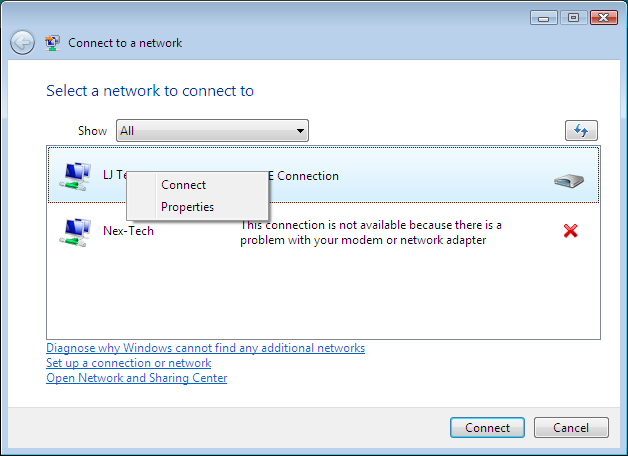 Leave the General tab alone.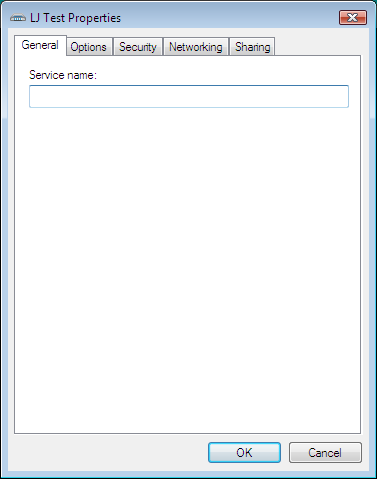 Leave the Dialing options section as the default values. Configure the Redialing options to taste.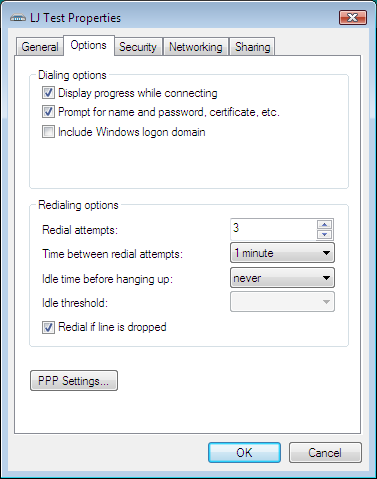 It's recommended to leave the Security tab at default values.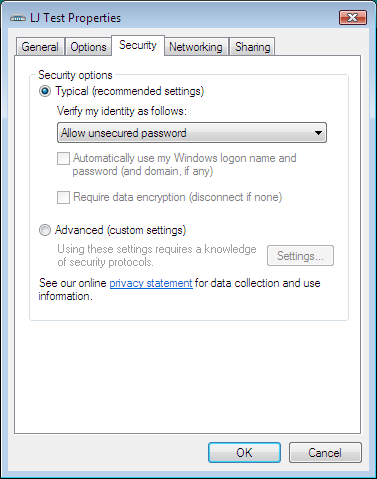 The Networking tab is basically identical to the Windows 2000/XP counterpart.






The Sharing tab allows Internet Connection Sharing.