Windows Vista - Setting Up a PPPoE Dialer
---
To create a PPPoE connection in Vista, click the Windows button (this replaced the Start button), and click on Control Panel. In the screen that comes up, click on View Network Status and Tasks. Click on Set up a connection or network.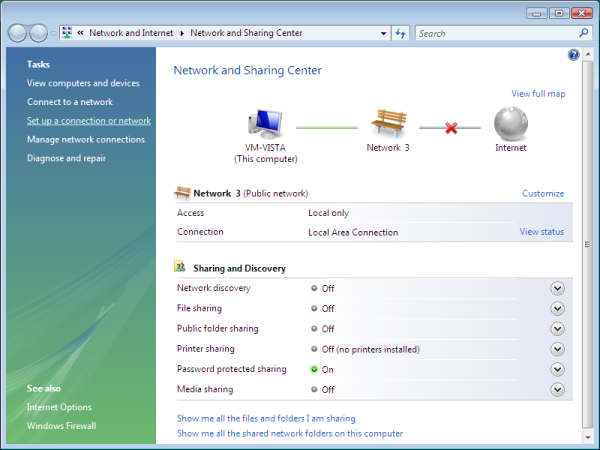 Highlight Connect to the Internet, and click Next.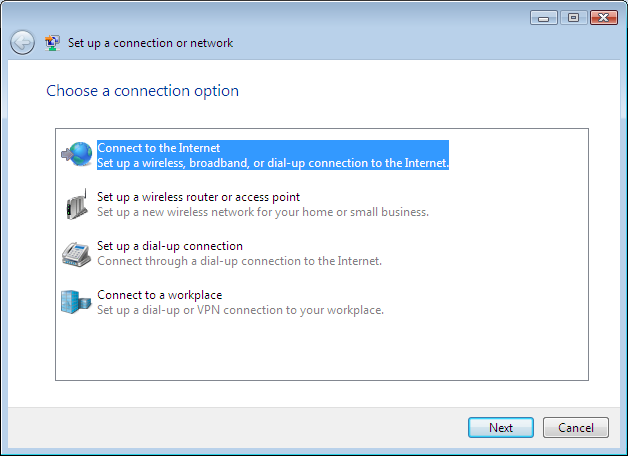 Click Broadband (PPPoE).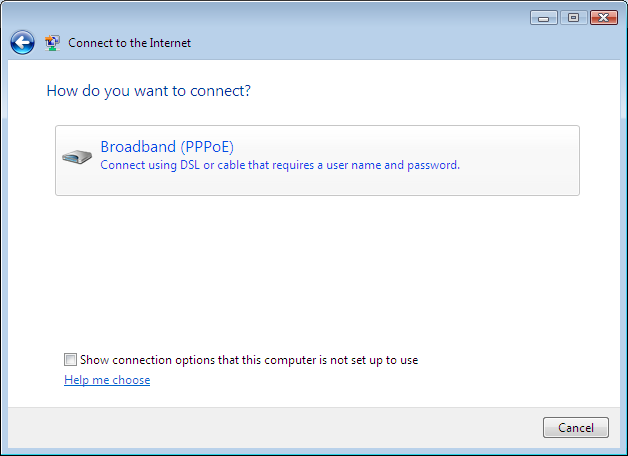 Type in the Username, Password, and Connection name, and click on Connect.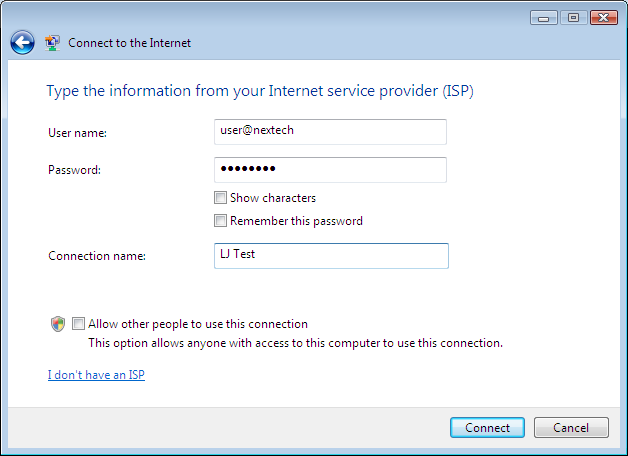 The computer will try to connect, and if successful, you will see the following screen. Click Close.